Principal John W. Rickert
jrickert@niskyschools.org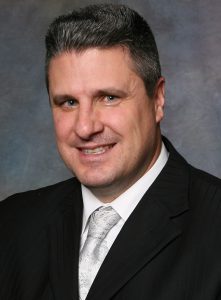 It is my honor and privilege to serve as the 6th Principal in the history of Niskayuna High School. I have been the Principal since 2001, and I genuinely believe that Niskayuna High School is one of the premier learning centers in the Capital District.
We have been recognized locally, regionally, and nationally for our outstanding achievements. We work together with our community and our staff to provide the best curricular and co-curricular opportunities for all of our students. We have also created support programs to help all students succeed. Our world-class teaching staff provides enduring learning experiences for our students. Our support staff and building staff are integral to our successes.
I am a 4th generation educator with experience as a classroom teacher, coach, and school administrator. I hold New York State certifications for both the building level and district level in administration. Throughout my career, I have worked with students from the pre-school level up to the collegiate level. Out of all these experiences, I have enjoyed my work with high school students as the most challenging and rewarding path for my career.
I look forward to working with all of our students and families as we continue to uphold our "Tradition of Excellence" in our learning community. We will continue to celebrate the multiple pathways for student successes as we prepare our students for successful participation in the global arena.
Please feel free to reach out to me if you have any questions or concerns. My email address is: jrickert@niskyschools.org and my telephone number is (518) 382-2511 Ext. 21701.
Thank you!
Mr. John Rickert
High School Principal
Assistant Principal Eva Jones
ejones@niskyschools.org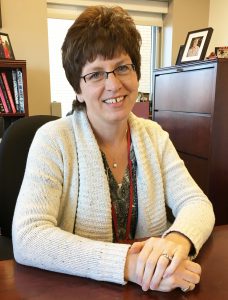 It is my pleasure to serve as assistant principal of Niskayuna High School.  In this role, my primary focus is on assisting ninth graders as they transition from middle school to high school and supporting them throughout their freshman year.  My goal is to work with all students to maintain a school environment where students feel like they have a voice, are respected and can explore a wide range of opportunities.
Prior to my work in Niskayuna, I taught English in Worcester Central School District and Norwich City School District. I joined the Niskayuna High School English Department in 2000, teaching primarily eleventh and twelfth graders.  In 2004, I was appointed Director of High School English and served in a variety of roles in the district before starting as Assistant Principal in 2015.  I obtained my undergraduate and graduate degrees in English Education from Oneonta State, a CAS in Educational Leadership from the College of Saint Rose and a doctorate in Educational Leadership from Sage College in Albany.
Please reach out to me with questions, suggestions or concerns.  I can be reached at ejones@niskyschools.org or by phone at (518) 382-2511.  ​
Assistant Principal Anthony Malizia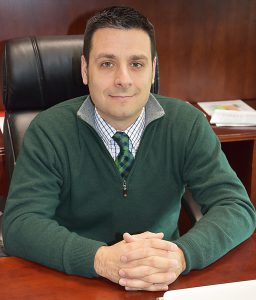 My name is Anthony Malizia and I am the assistant principal for grades 10 and 11 at Niskayuna High School.  My primary role includes student discipline, overseeing clubs, and night/summer school coordination.  I am truly grateful to serve such an outstanding community.
Prior to coming to Niskayuna in July 2017, I taught business and served as a Hall Principal at Bethlehem Central High School since 2009.  I also taught business at Ballston Spa and Burnt Hills High Schools.  I obtained my undergraduate degree in Marketing/Management from Siena College and Masters in Business Education/CAS in Educational Leadership from The College of St. Rose.
Please feel free to contact me at any time.  My email address is
amalizia@niskyschools.org
and phone number is (518) 382-2511.