Principal John W. Rickert
jrickert@niskyschools.org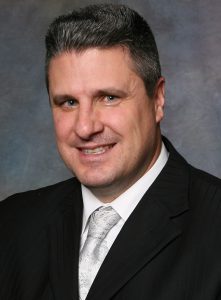 Niskayuna High School has been recognized as one of the top high schools in New York's Capital Region by several publications. In 2012, Niskayuna was the highest ranked high school in the area in U.S. News and World Report. Upon heading into the 21st Century, Niskayuna was named one of the top ten high schools in the country by The Wall Street Journal based upon achievement data, standardized test scores, and SAT results. The Niskayuna Central School District annually ranks in the top three districts in the Capital Region in the Albany Business Review's "School Report," and has been ranked No. 1 three times in the last decade. 
There are over 125 faculty members at Niskayuna High School, with 99% of holding advanced degrees, including 4 doctoral degrees. In addition, 17 members of our teaching faculty are distinguished as Nationally Board Certified Teachers.
We are very proud of our high school!
If you have a question or comment, please reach out.
John W. Rickert
Niskayuna High School Principal
Assistant Principal Eva Jones
ejones@niskyschools.org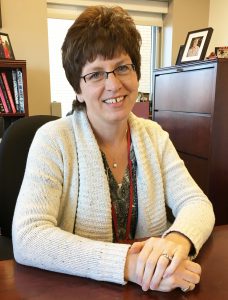 It is my pleasure to serve as assistant principal of Niskayuna High School.  In this role, my primary focus is on assisting ninth graders as they transition from middle school to high school and supporting them throughout their freshman year.  My goal is to work with all students to maintain a school environment where students feel like they have a voice, are respected and can explore a wide range of opportunities.
Prior to my work in Niskayuna, I taught English in Worcester Central School District and Norwich City School District. I joined the Niskayuna High School English Department in 2000, teaching primarily eleventh and twelfth graders.  In 2004, I was appointed Director of High School English and served in a variety of roles in the district before starting as Assistant Principal in 2015.  I obtained my undergraduate and graduate degrees in English Education from Oneonta State, a CAS in Educational Leadership from the College of Saint Rose and a doctorate in Educational Leadership from Sage College in Albany.
Please reach out to me with questions, suggestions or concerns.  I can be reached at ejones@niskyschools.org or by phone at (518) 382-2511.  ​
Assistant Principal Anthony Malizia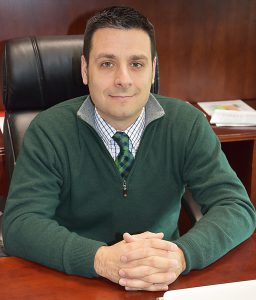 My name is Anthony Malizia and I am the assistant principal for grades 10 and 11 at Niskayuna High School.  My primary role includes student discipline, overseeing clubs, and night/summer school coordination.  I am truly grateful to serve such an outstanding community.
Prior to coming to Niskayuna in July 2017, I taught business and served as a Hall Principal at Bethlehem Central High School since 2009.  I also taught business at Ballston Spa and Burnt Hills High Schools.  I obtained my undergraduate degree in Marketing/Management from Siena College and Masters in Business Education/CAS in Educational Leadership from The College of St. Rose.
Please feel free to contact me at any time.  My email address is
amalizia@niskyschools.org
and phone number is (518) 382-2511.