Introducing Classlink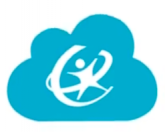 Classlink is a portal that the school district is using to provide convenient access to the wide range of the websites and applications used in the district. With Classlink, you only need to use your single district log-in credentials to access all of the resources that you use.  Later in the fall of 2020, this page will be phased out and all of the resources on it will be available in Classlink.
Technology Support & Professional Learning
Additional Frequently Requested Sites
The links below bring you to frequently requested sites for Niskayuna employees.