The Niskayuna Board of Education is a seven-member board elected by the community that is responsible for the governance of the school district. Members serve three-year terms without pay.
Kimberly Tully, President
Term: July 1, 2019 – June 20, 2022
E-mail: ktully@niskyschools.org
Kimberly Tully is serving her first term on the Board.
Tully is the director of educational advisement at Tully Rinckey PLLC. In that role, she acts as a liaison between attorneys and clients on special education matters. She has a bachelor's degree in deviant behavior and social control from John Jay College of Criminal Justice, a master's in education from the University at Albany, and teaching certificates in childhood education, literacy, and students with disabilities.
Tully is a past secretary and co-president of Rosendale PTO and the current secretary of Iroquois PTO and the co-president of PTO Council. She volunteers as a humane law enforcement officer with the Schenectady County Society for the Prevention of Cruelty to Animals (SPCA) and serves as a committeeperson for Boy Scout Troop 3034 in Niskayuna and a religious education teacher at Zion Lutheran Church.
She has lived in Niskayuna for 14 years. She and her husband, Mat, have three children: Kevin, who is in sixth grade at Iroquois Middle School; and Brendan and Annamae, who are in third and first grades, respectively, at Rosendale.
Sarah Rogerson, Vice President
Term: July 1, 2020 – June 30, 2023
Email: srogerson@niskyschools.org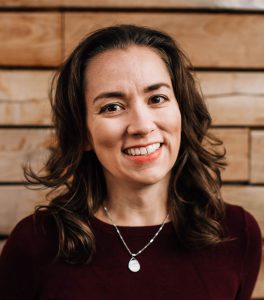 Sarah Rogerson is serving a first term on the Board.
Rogerson is a Professor of Law and Director of the Immigration Law Clinic at Albany Law School. She is a graduate of Coldwater High School (Coldwater, Michigan), majored in Economics and French at Hillsdale College, graduated from the Seton Hall University School of Law with a law degree and a Master's degree (Diplomacy & International Relations), and earned an LLM (International Law) from Southern Methodist University School of Law.
She is president of the Immigrant Advocates Response Collaborative Board of Directors, serves on the district's Environment and Culture Advisory Committee Diversity Subcommittee and on the Homeless Action Taskforce of the Presbyterian New England Congregational Church. Rogerson is also active with Schenectady Youth Hockey.
Rogerson has lived in the district for nine years. She and her husband, Mark, have two sons who are in first and fourth grade at Craig Elementary School.
Brian Backus
Term: July 1, 2019 – June 30, 2022
E-mail: bbackus@niskyschools.org
Brian R. Backus is serving a second term on the board. He was first elected in a special election in October 2017 to fill a vacancy on the board.
Colonel Backus recently retired as Commander of the 139th Aeromedical Evacuation Squadron of the New York Air National Guard's 109th Airlift Wing in Scotia after 39 years of service to the state and nation. He holds a bachelor's degree in human resources management from the New School University in New York City and completed Air War College at the U.S. Air Force's Air University.
Backus is a former member of the Town of Niskayuna Planning Board and Zoning Commission and has been active with Niskayuna Youth Football, Niskayuna Boys and Girls Basketball, Niskayuna Girls Lacrosse and the annual St. Baldrick's Day event at Proctors Theatre. He is a member of St. John's Roman Catholic Church.
Backus has lived in Niskayuna for nine years. He and his wife, Lynne Rutnik, have two children who attend Niskayuna Schools: Aiylin and Owen Rutnik, who attend Niskayuna High School.
Greta Jansson
Email: gjansson@niskyschools.org
Term: July 1, 2019 – June 30, 2022
Greta Jansson, is serving her first term on the Board.
Jansson and her husband, Naseer Chowdhrey, own Capital Care Neurology. She is a certified neurodiagnostic technician, and also previously managed the practice. Her professional background includes psychology and business. She has also worked as a resident advisor for Covenant House in New York City and as a sales associate for Salomon Brothers. Jansson is a graduate of the University of Virginia with a bachelor of arts degree in psychology and sociology.
Jansson has served as a Friends of Music liaison, Rosendale homeroom parent, and on school committees including the Beautification Committee. She served as a board member for the Niskayuna Co-Op Nursery for three years (2008-2010) and is active in the interfaith community as a member of ICCD.
Jansson has lived in Niskayuna for 12 years. She and Naseer have three sons: Laith, a 9th grader at Niskayuna High School; Saif, an 8th grader at Iroquois Middle School; and Sami, a 5th grader at Rosendale Elementary School.
Aliya Saeed
Term: July 1, 2021 – June 30, 2024
Email: asaeed@niskyschools.org
Aliya Saeed is serving a first term on the Board. A physician and board-certified psychiatrist, Saeed works with the New York State Office of Mental Health. She completed her general psychiatry training at Johns Hopkins Hospital and Public Psychiatry fellowship at the New York State Psychiatric Institute-Columbia University. Saeed has previously been an assistant professor of psychiatry at the University of Massachusetts Medical School, director of the crisis service at Ellis Hospital, and the owner of a clinical practice. She has led workshops on the mental health aspects of topics such as bullying and community resilience at conferences for the American Psychiatric Association, as well as for community groups and professional organizations.
Saeed has served as the president of the Capital District branch of the American Psychiatric Association and is on the board of the Group for Advancement of Psychiatry, a national body of psychiatric experts in its 75th year. She previously coordinated a soup kitchen which was located at the Schenectady City Mission, she served on the Niskayuna Police Reform and Reinvention Collaborative, as board president of a Community Center as it completed its capital project, and as board vice president of the YWCA of Northeastern New York. She was also on the board of APAPA, which promotes Asian American political engagement, where she led a public-service internship program for students. Saeed co-founded a local interfaith group of Jewish and Muslim women.
Saeed and her husband, Dr. Saqib, have lived in Niskayuna since 2004. They have two adult children who attended Niskayuna schools, and their son Yousuf is currently in 9th grade at the high school.
Howard Schlossberg
Term: July 1, 2021 – June 30, 2024
E-mail: hschlossberg@niskyschools.org
Howard Schlossberg is serving his first term on the Board. He graduated from Cornell University and earned a medical degree from Temple University. Schlossberg completed a fellowship at Thomas Jefferson University for hematology and oncology.
He served as the secretary on the executive board of his practice, New York Oncology Hematology, and continues as a director while chairing the Technology Committee and serving on the Research, Peer Review, and Pharmacy committees. He also serves on the Schenectady County Public Health Advisory Committee as well as Ellis Medicine committees including Transfusion, Institutional Review, and Oncology.
He has served on the Board of Community Hospice and the Executive Board at Congregation Gates of Heaven. Schlossberg teaches high school students, medical students and residents.
He has lived in the district for a decade and is married to Michelle Ostrelich. They have two daughters, Fiona, who attends Iroquois Middle School, and Rachel, who attend Rosendale Elementary.
Jennifer Zhao
Term: July 1, 2020 – June 30, 2023
E-mail: jzhao@niskyschools.org
Yu (Jennifer) Zhao is seeking a second term on the Board. She is a small business owner and independent educational consultant at Usborne Books and More. She also teaches at the Sage Colleges of Management as an adjunct professor. Previously, she was employed for 12 years as a lead engineer at GE Global Research.
Zhao has a bachelor's degree in material science engineering from Cornell University, a Master's of Engineering degree in Integrated Microsystems from the University of Michigan at Ann Arbor, and Executive Masters of Business Administration from the Quantic School of Business and Technology. She is a member of the PTO at Craig Elementary School and the Niskayuna Moms' Group. Zhao is also a member of the board of directors at the YWCA of NorthEastern NY.
She is co-founder and past president of "we c…green" of GE, a group focused on sustainability, and a past president of the Young Professional Club of the Chinese Community Center.
Zhao has been a district resident for 15 years. She and her husband, Paul, have three children: Micah and Jonah who attend Craig Elementary School, and Hailey who is two years old.