The district's central office leadership team is comprised of the superintendent, assistant superintendent for instruction,  assistant superintendent of pupil personnel services, assistant superintendent of business and operations, chief equity officer and director of human resources. The district's administrative offices are located at Van Antwerp Middle School, 1239 Van Antwerp Road, Niskayuna, NY 12309.
Carl J. Mummenthey
Superintendent of Schools
(518) 377-4666, ext. 50706
cmummenthey@niskyschools.org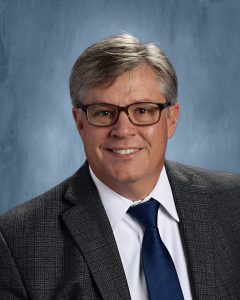 Carl J. Mummenthey was appointed the superintendent of schools on July 1, 2022. Prior to joining Niskayuna, he served as superintendent of schools at Cobleskill-Richmondville Central School District. He was appointed to that role in September 2014. Previously, he served as superintendent at Jefferson Central School for nine years.
Throughout his career he's worked as a high school English teacher, a staff development specialist, and a middle and high school principal.
He earned his undergraduate degree at SUNY Oneonta and graduate degrees at the University of New Hampshire and the University of New England. He also completed the Program on Negotiation at Harvard Law School, a consortium program of Harvard University, MIT, and Tufts University dedicated to developing the theory and practice of negotiation and dispute resolution.
Mummenthey serves a trustee/director for the Bassett Healthcare Network, Cobleskill Regional Hospital, and the Clark Foundation (NYC and Cooperstown, NY).
Marie Digirolamo
Assistant Superintendent for Instruction
(518) 377-4666, ext. 50703
mdigirolamo@niskyschools.org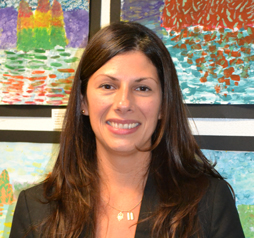 Marie Digirolamo became the assistant superintendent for instruction in July 2019. Prior to that she served as the district's director of world language, social studies and English as a new language.
Digirolamo came to Niskayuna in 2014 as the director of the World Language and English as a New Language departments. A year later, she also began leading the Social Studies Department. Prior to joining the district, she was principal of Taconic Hills Jr./Sr. High School. She began her career as a foreign language teacher, has taught at all academic levels, and has worked in the Albany, Cohoes, North Colonie and Stillwater school districts.
Digirolamo has a bachelor's degree in French and anthropology, and a master's in education and French from the University at Albany.
In Niskayuna, Digirolamo has led teams of teachers from both the Social Studies and World Language departments through the year-long program review process, which is a key driver in the district's vision for the future. She is a member of the Leadership Team's planning group, which has coordinated initiatives and training focused on equity, diversity and trauma-informed schools.
Timothy C. Fowler
Assistant Superintendent of Pupil Personnel Services
(518) 377-4666, ext. 50737
tfowler@niskyschools.org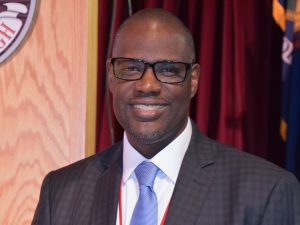 Timothy C. Fowler was appointed as the new assistant superintendent of pupil personnel services schools on July 12, 2022 and began on August 1. He has worked in education for over 20 years in both the suburban and urban school settings and has a breadth of administrative experience in various roles. Fowler began his career as a school psychologist in North Colonie. Prior to joining Niskayuna, he served as Supervisor of Pupil Services and Special Education at South Colonie Central School District for five years. Previous to that work, he served 11 years as an administrator in the City School District of Albany, where he held positions as an assistant principal, elementary principal, assistant director of special education, and interim director of pupil personnel services. 
Throughout his career, he's worked to develop and strengthen systems to better support student learning and student support services. 
He earned a bachelor's degree in Psychology, a master's degree in School Psychology, and a certificate of advanced studies in Educational Administration from The College of Saint Rose. 
His depth of knowledge and experience in leadership and student support services will help provide valuable oversight over pupil services in Niskayuna.
Sherri Fisher
Interim Assistant Superintendent of Business and Operations
(518) 377-4666, ext. 50709
sfisher@niskyschools.org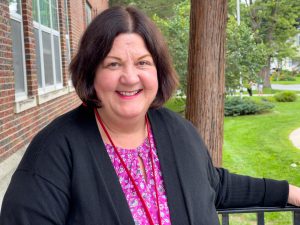 Sherri Fisher joined Niskayuna as the interim assistant superintendent of business and operations on July 13, 2022. She most recently served from 2011 to 2021 as the assistant superintendent for management services and strategic planning for South Colonie Central Schools, a suburban council district located in the Capital Region. She has twenty years of combined experience as a school business official in South Colonie and Schodack CSD and has worked in the field of School Finance for 31 years. Prior to becoming a school business official, Fisher worked with schools across the state as a state aid and financial planning specialist with Questar III BOCES for 11 years.
Sherri is a member of NYSASBO and Capital Chapter NYSASBO, the former chair of the NYSASBO Education Summit Conference Committee, 2016 George A. Perry Volunteer Service Award recipient, past president of the Capital Chapter NYSASBO, Vice President of the Capital Area School Health
Insurance Consortium and Secretary of the Statewide Excess Insurance Workers' Compensation Cooperative.
Fisher holds an MBA from Clarkson University, an MS in Educational Administration and Policy Studies from University at Albany and a BS in Business Administration from SUNY Oswego.
Latisha J. Barnett
Chief Equity Officer
(518) 377-4666, ext. 50741
lbarnett@niskyschools.org

Latisha J. Barnett became the district's Chief Equity Officer in July 2019. She came to the district from Skidmore College, where she has served as the director of student diversity programs since 2016. She also worked as the director of student life and the assistant director of multicultural affairs at The College of Saint Rose.
Barnett has a master's in education from The College of St. Rose and a bachelor's degree in sociology from SUNY Fredonia.
Barnett's role involves working collaboratively with stakeholders to implement best practices related to diversity, equity and inclusion, including in the areas of professional development and staff recruitment and retention. She is a valuable resource for students, families and staff in this area that is an important part of our strategic plan.
Matthew Petrin
Director of Human Resources
(518) 377-4666, ext. 50736
mpetrin@niskyschools.org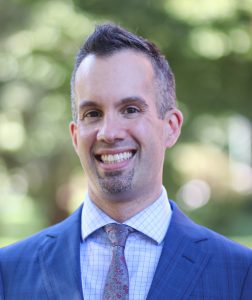 Matthew Petrin joined Niskayuna as the Director of Human Resources on October 31, 2022. He most recently served as the Human Resources Administrator at the City School District of Albany.  Petrin has over 14 years of experience in human resources in all facets including significant experience in recruitment and retention, employee/labor relations and human resources systems implementation spanning public, private and non-profit sectors.
He is an active volunteer with local and national human resources organizations including the Society for Human Resources Management (SHRM), the New York State Council of SHRM, the Capital Region Human Resources Association and the New York State Association of Personnel Administrators. He is currently the State Director of the NYS Council and Past President of CRHRA.
Petrin holds an MBA and Advanced Certificate in Human Resources from Russell Sage College, and a BA in Neuroscience/Psychobiology from Connecticut College.  He is also certified as a Senior Professional in Human Resources (SPHR), Society for Human Resources Management Senior Certified Professional (SHRM-SCP) and a Certified Employee Benefits Specialist (CEBS).