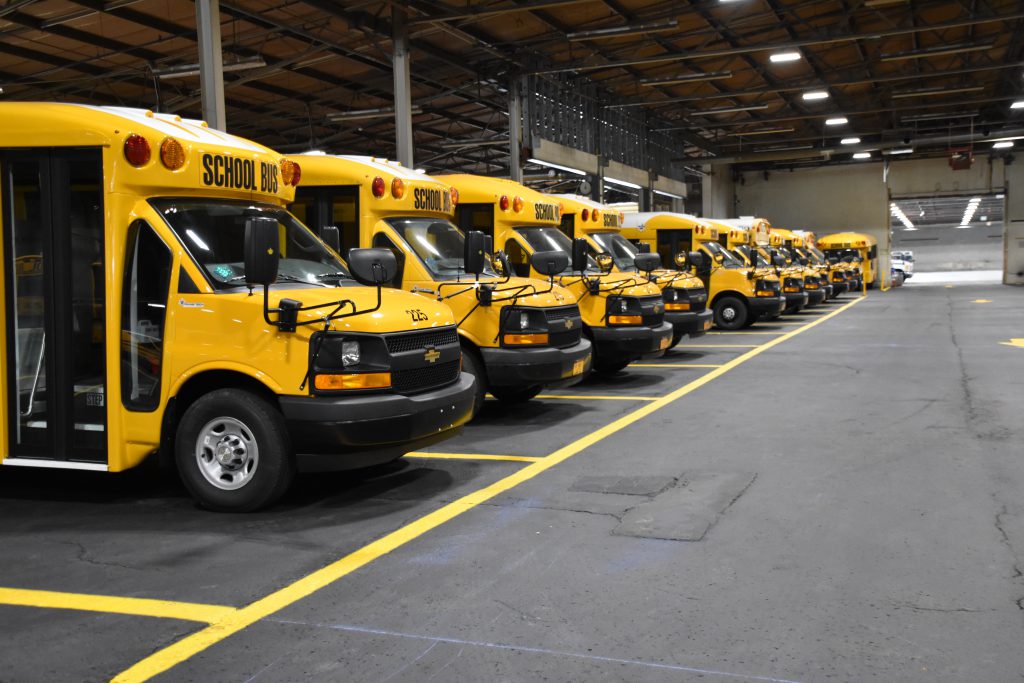 We proudly transport Niskayuna students to and from school, athletic events, and other activities safely and efficiently.
Frequently Asked Questions About Student Transportation
Read answers to the most commonly asked questions regarding student transportation. FAQs can be found here.
The Rules of Riding the Bus
The rules for riding the bus should be read by all parents and discussed with their children. It should be emphasized that riding the bus is a privilege, and that the privilege can be revoked if students do not follow the rules. If all the rules are followed, the school bus is one of the safest vehicles on the road. Read rules of riding the bus.
School Closings/Delays
The district uses several information channels to inform parents and community members when school is closed, delayed, or closing early due to inclement weather and/or other events that warrant a schedule change. It is best to rely on more than one source of information when it comes to weather-related announcements. This is particularly true in situations that involve power outages, which can affect the district's ability to send electronic notifications. Read more about school closings and delays.
Note about transportation to private/parochial schools
Please be advised when the Niskayuna Central School District is closed for holidays or during school recess periods we will not be providing transportation to non-public schools.