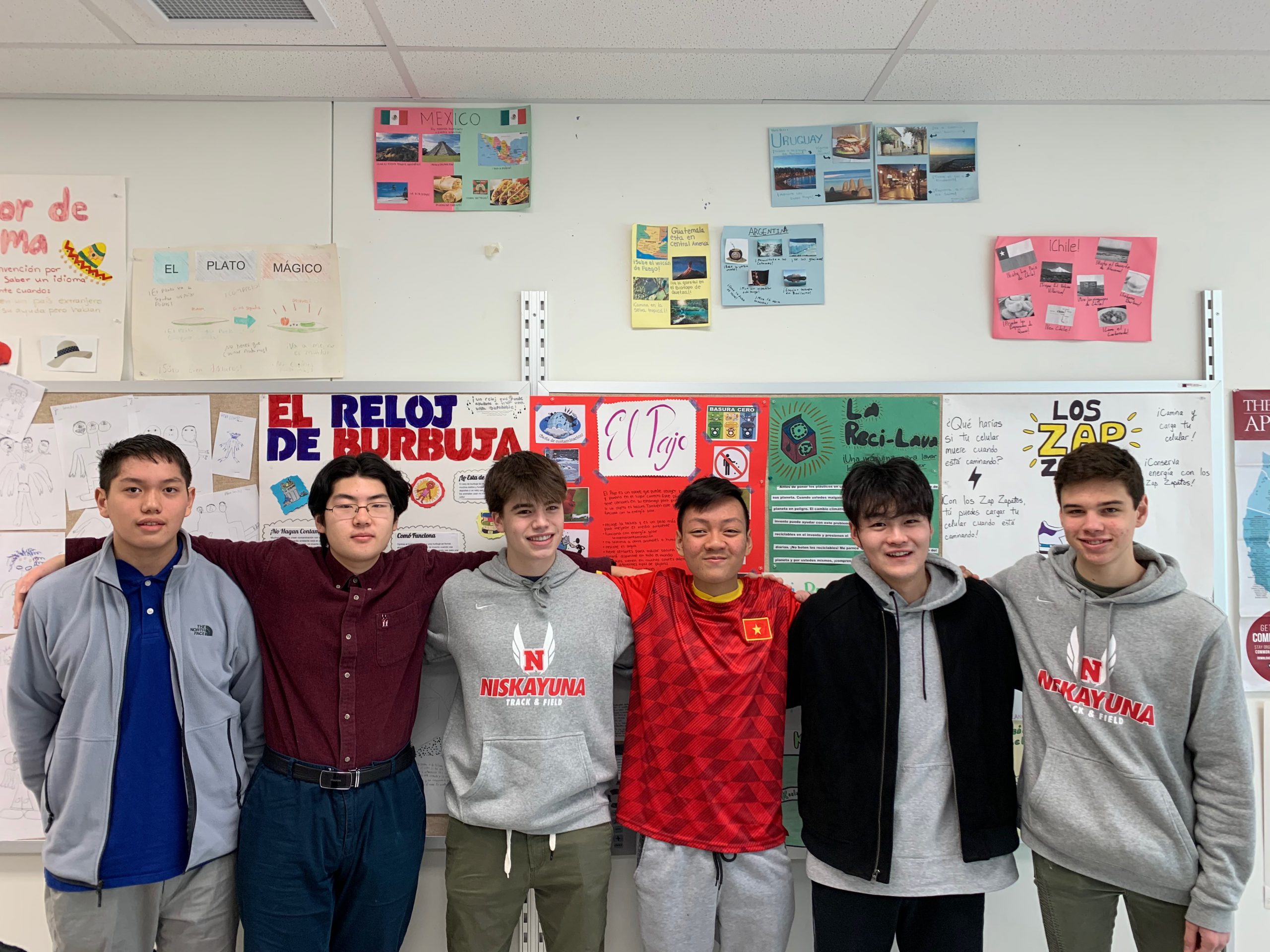 The International Scholars Program is an opportunity for high-achieving students who wish to experience an authentic American way of life in a safe and welcoming community, as well as receive a high-quality education.
Niskayuna Central School District invites English language-proficient international students (including current exchange students) who are between 15 and 18 years of age to apply for participation in the International Scholars Program. Participants will learn about American life and culture first-hand by residing in the local community with host families and attending Niskayuna High School. Niskayuna's global student body has included students from Turkey, France, Italy, Spain, Switzerland, Germany, Japan, China, Taiwan, Vietnam, Russia and many other countries.
In addition to becoming an integral part of the host family, each international scholar will have the opportunity to participate in school traditions such as homecoming, prom and high school graduation. Students also are encouraged to participate in athletic teams and/or the music program, as well as the vast array of clubs Niskayuna High School offers.
Why choose Niskayuna?
Niskayuna High School has been recognized as one of the top schools in New York state and in the United States, including being ranked No. 26 on Newsweek magazine's listing of "America's Top High Schools."
Niskayuna High School is considered to be a focal point of the community. We are a comprehensive high school with a student population of 1,430 students in grades 9-12. Thirteen academic departments offer a rich variety of programs designed to meet the needs of a talented student population. Offerings include 46 honors and 18 AP classes, options for interdisciplinary learning, and a broad range of electives, including nanoscale Science and Engineering Technology. Classes are offered in five 78-minute blocks on alternate days.
There are over 125 faculty members at Niskayuna High School, with 99% holding advanced degrees, including 4 doctoral degrees. In addition, 17 members of our teaching faculty are distinguished as Nationally Board Certified Teachers.
Partnerships with select colleges and universities, such as Rochester Institute of Technology, Syracuse University and the University at Albany, as well as our F-1 Visa concurrent study program with SUNY Schenectady, allow Niskayuna students—including international students—to earn college credits while still in high school.
94 percent of Niskayuna graduates go on to colleges or universities after high school graduation, including such prestigious institutions as Harvard University, Yale University, Rensselaer Polytechnic Institute (RPI), Boston College, Princeton University and Georgetown University.
Participants in Niskayuna's International Scholars Program can earn a high school diploma by:
Showing proof of completing 22 high school academic credits;
Successfully completing five required New York State Regents exams (World History, U.S. History, Integrated Algebra, Comprehensive English and Science)
Maintaining a full academic schedule; and
Maintaining an academic average of B (the equivalent of a grade point average or GPA of 3.0).