Proposal Would Enable Critical Health & Safety Work and Programmatic Improvements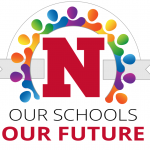 In a Feb. 9, 2021 vote, Niskayuna voters will decide on a proposed $79 million investment in facilities improvements across the district. Voters will consider two propositions that include significant renovations and a classroom additions at the middle school level, critical health and safety projects across the district, and outdoor athletic improvements.
Proposition #1: $62.24 million total with no tax rate impact
Proposition, $16.78 million in additional improvements with a tax rate impact for two years only (This equates to $7 per month for a home assessed at $300,000, for 2023 and 2024 only)
Why Now?
Timed with Paying Off Debt:  In the coming years, the district will be paying off debt for previous projects – providing an opportunity to invest in our facilities while minimizing the impact on taxes.
State of our Facilities: Many aspects of our facilities are failing or in danger of it, presenting concerns about health, safety and usability for students. We have waited until this moment based on our debt schedule.
Our Plans for Student Programs:  Education is changing. How we support student success depends on improving our facilities.
Recent Updates
All community members are invited to virtual presentations on the Feb.9 capital project proposal that are scheduled for the dates and times below. These meetings will include a presentation from Superintendent Cosimo Tangorra, Jr. and other district leaders and the opportunity to ask questions. Meeting...