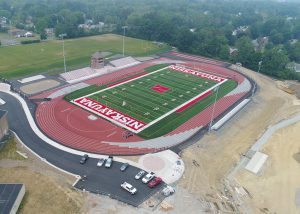 The Niskayuna Central School District believes that participation in athletics contributes to a well-rounded education, supports students' classroom success, gives them skills and experiences that help them succeed in school and beyond. A variety of sports offerings are available for sign up. Sign up for fall sports is currently underway.
Girls Soccer (Varsity, JV, Modified 9, Modified)
Girls Swimming/Diving (Varsity)
Girls Tennis (Varsity and JV)
Girls Volleyball (Varsity, JV, Freshmen, Modified)
Registration: FamilyID Online Platform
The Athletics Department uses the FamilyID online platform for registration and for students to provide health documentation. FamilyID replaced the Gray Card that was used in the past. When you register through the secure FamilyID system, it keeps track of your information in your FamilyID profile. You only need to enter your information only once for each family member for multiple uses and multiple programs. Learn more about FamilyID and creating a profile.
For more information, visit the Athletics page. Contact Larry Gillooley, Director of Physical Education & Athletics at (518) 382-2511, Option 3, email lgillooley@niskyschools.org or Cindy Primeau, Secretary at cprimeau@niskyschools.org with questions.