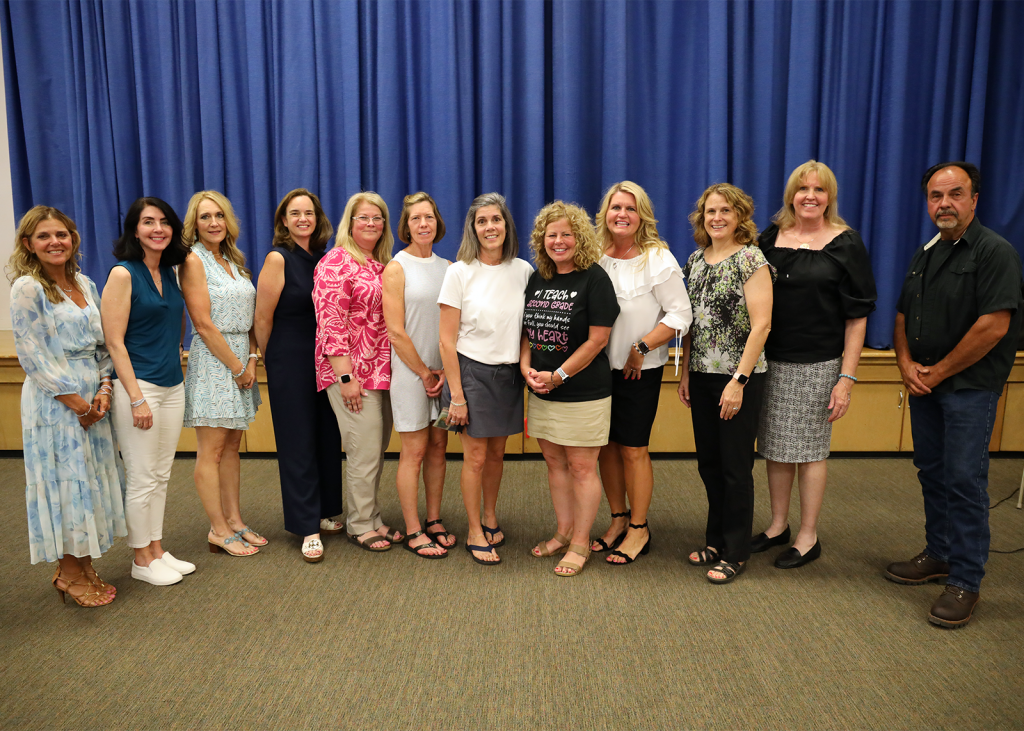 After more than 650-plus years of combined service to our schools, their time in the Niskayuna Central School District has come to an end – and they've earned it.
It's time for them to enjoy their families, friends, vacations and more. This year, 21 staff members, covering all areas of the district, are retiring and they were honored at the Board of Education's annual recognition ceremony prior to the board meeting on Tuesday, June 20.
Administrators shared stories about each retiree and reflected on the difference they had made in the lives of children and the impact they made on their colleagues.
The retirees were presented with a district collage and signed the district's service register.
This year's retirees are listed below with their school/department.
We thank our 2023 retirees for their years of service to our students and community! We appreciate everything you have done. You will be missed!
Lori Austin, Craig Elementary School
Joseph Capra, Jr., District
Maura Collins, Birchwood Elementary School
Mary Eads, Niskayuna High School
Michael Garrison, District
Michael Grassia, Craig Elementary School
Lonnie Halusic, Niskayuna High School
Mary Hanchar, Iroquois Middle School
Kelly Linehan, Niskayuna High School
Susan O'Connell, Rosendale Elementary School
Patricia O'Sullivan, Craig Elementary School
Shelley Phillips, Iroquois Middle School
Christopher Pierson, Niskayuna High School
Erica Reichelt, District
Jo Ann Sabourin, Rosendale Elementary School
Kenneth Smith, Rosendale Elementary School
Rosemary Spataro, Craig Elementary School
Cheryl Stockwell, Niskayuna High School
Eileen Trainor, Rosendale Elementary School
Anne Trow, Glencliff Elementary School
Cindy Walter, Iroquois Middle School