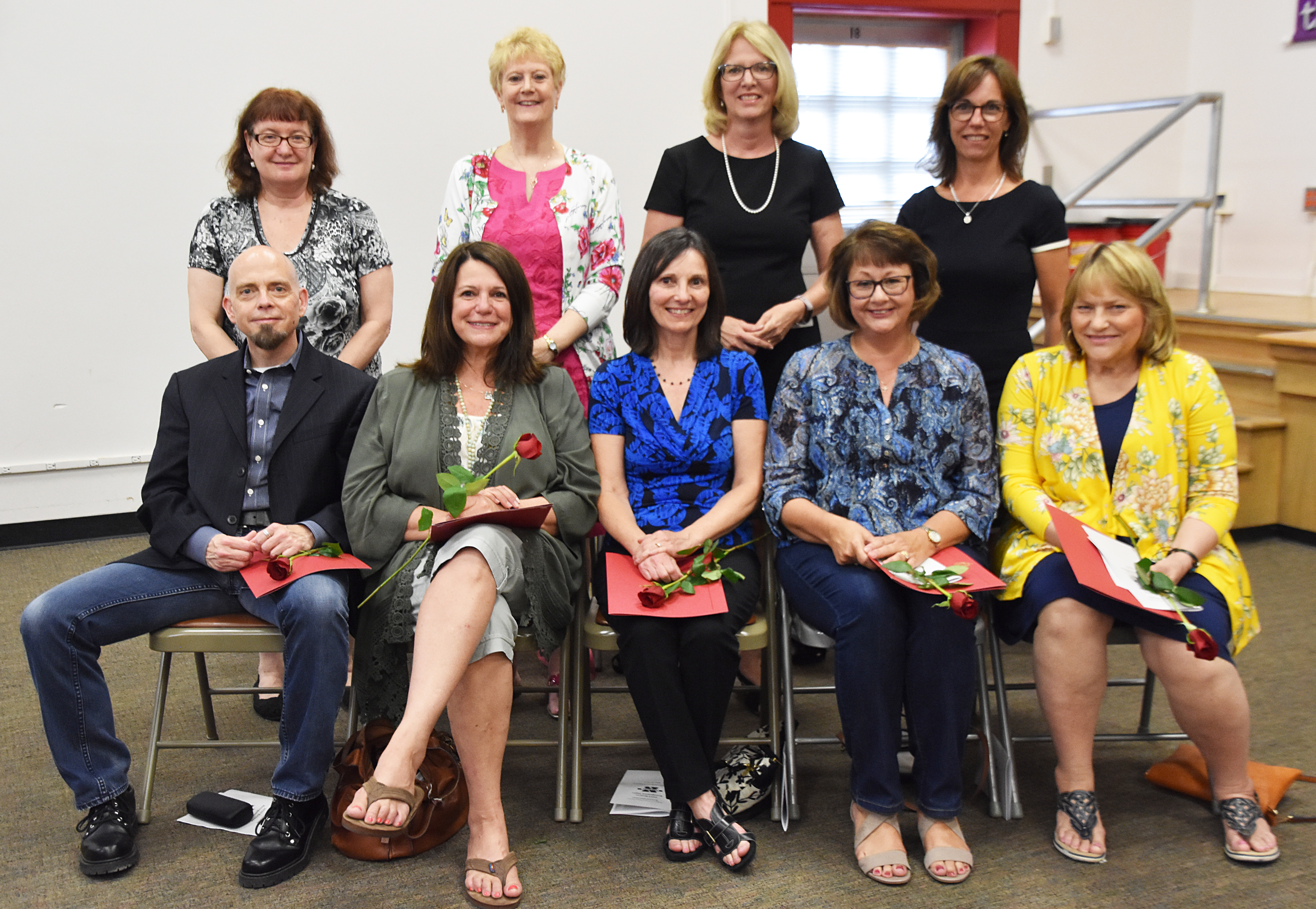 After more than 300-plus years of combined service to our schools, their time in the Niskayuna Central School District has come to an end – and they've earned it. It's time to mark the items of their "bucket list" and enjoy their families, friends, vacations and more.
This year, 15 staff members, covering all areas of the district, are retiring and they were honored at the Board of Education's annual recognition ceremony prior to the board meeting on Tuesday, June 18.
Administrators shared stories about each retiree and reflected on the difference they had made in the lives of children and the impact they made on their colleagues.
The retirees were presented with a district collage and signed the district's service register.
This year's retirees are listed below with their school/department and years of service.
We thank our 2019 retirees for their years of service to our students and community! We appreciate everything you have done. You will be missed!
2019 Retirees
Diury Alvarado, Teaching Assistant, Craig Elementary, 14+ years
Kathleen Bennice, Cook Manager, Van Antwerp Middle School, 26+ years
Kathleen Ciavolella, Special Education Teacher, Niskayuna High School, 11+ years
Jacqueline Conway, Teaching Assistant, Niskayuna High School, 20+ years
Jack Gribben, Teacher – Technology and Engineering, Niskayuna High School, 28+ years
Stephen Honicki, Teacher – Art & Design, Niskayuna High School, 23+ years
Mary Johnson, Teacher, Hillside Elementary, 32+ years
Shawn King, Head Custodian, Niskayuna High School, 32+ years
Barbara Peek, Teacher, Craig Elementary, 15+ years
Annette Romano, Teacher, District Office, 29+ years
Palma Sciarrino, Clerical Aide, District Office, 20+ years
Terri Staulters, Clerical Assistant, Glencliff Elementary, 10+ years
Dolores Steeley, Teacher – Music, Iroquois Middle School, 25+ years
Catherine Vitetta, Physical Therapist, Districtwide, 23+ years
Victoria Walliman, Teacher – Art & Design – Niskayuna High School, 24+ years