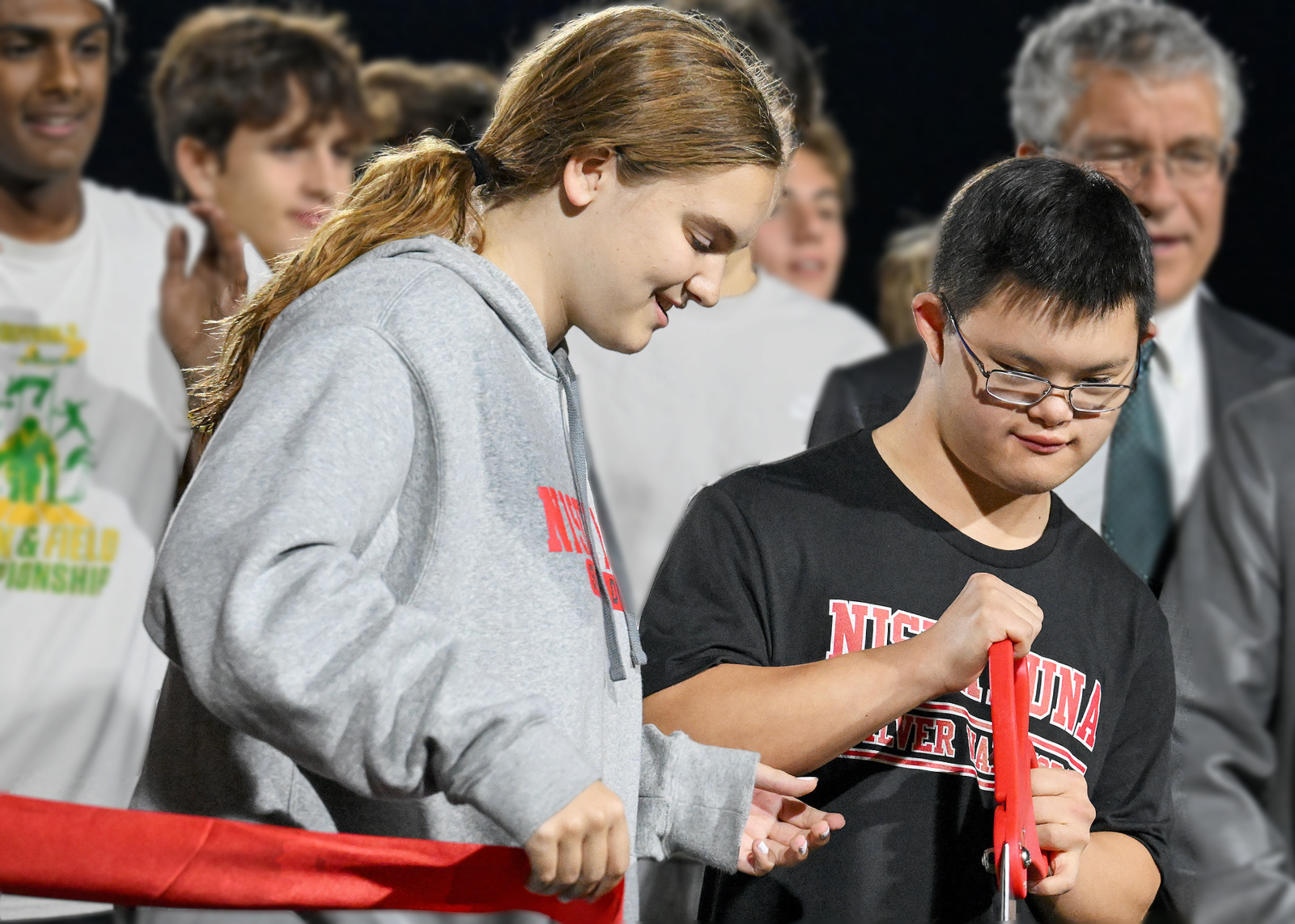 For years, Niskayuna student-athletes couldn't play at home. Several athletic facilities were in such disrepair that competing on them was deemed unsafe. Teams were forced to play games or matches elsewhere, like Union College.
"The changing 'home field' made it difficult for the students and community at Niskayuna to come and support our team(s), and that was the case with a lot of our teams, playing wherever we could," said junior student-athlete Dillon Licht.
Thanks to ongoing community support and voter approval in February 2021, home-field advantage is back at Nisky. The improved athletic complex now offers a multi-sport turf field, an eight-lane track, facilities for field events and stadium seating.
Before the Homecoming football game against Mohonasen on Oct. 6, the district invited board members (past and present) as well as local politicians to join in the celebration. As construction on the athletic complex wraps up, student and district leadership thanked the community and several leaders for their support throughout the process.
"What it means to our athletes is that we are valued, sports are a very important part of growing up and becoming better people," Licht said at the ribbon-cutting ceremony. "Our coach's goal is to make us the best athletes and most importantly, better men and women off the field. Thanks to a lot of hard work, now we have a space where we can do both."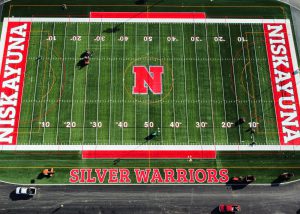 Alumna Alexis Licht ('97), Dillon's mother and a district employee, said she's a bit jealous the complex looks better than when she competed as a student-athlete, but ultimately agrees with her son: despite the obvious improvements, the most important things are still the same.
"It's more about the community and the people and everybody getting together and supporting each other," she said. "The friendships that are made here are lifelong."
During the ribbon-cutting ceremony at halftime, evidence of those friendships was on full display. Members of each fall varsity team gathered at centerfield to share that moment.
Student-athletes Jackson Massaroni and Anna Joyce unfurled the ribbon, which was cut by Unified Sports student-athletes Juah Song and Avery Watson. Niskayuna High School was recently named a Special Olympics National Banner Unified Champion School. (Learn more about this distinction on page 6.)
"The new turf means there is now a way for the community to gather and feel a sense of pride," Dillon Licht said.
Hear from others about the new stadium in the clip below.