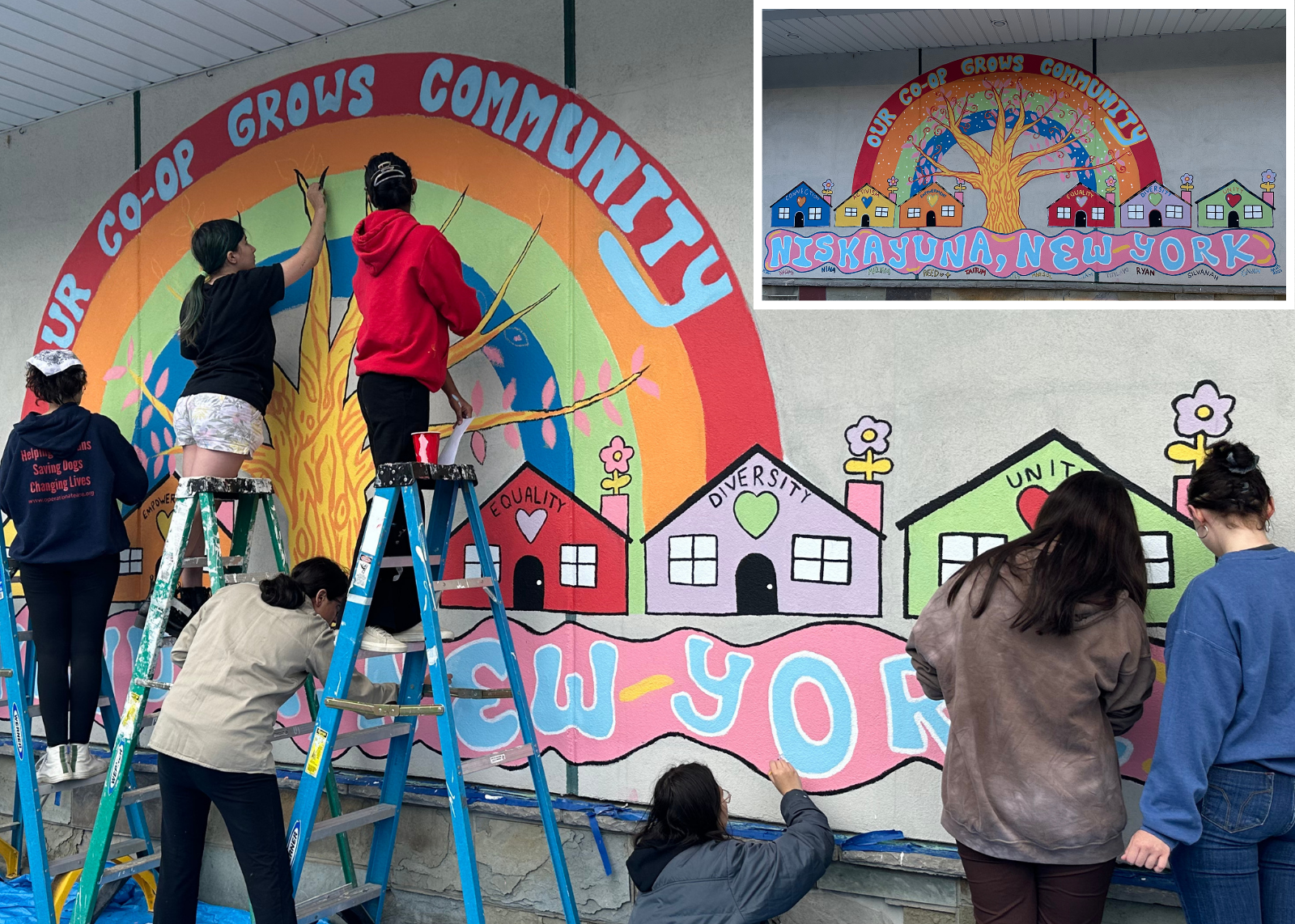 Niskayuna Co-op Manager Shannon Risley has always envisioned a mural on the wall to bring the people of Niskayuna together. Now, thanks to the Niskayuna Art Honor Society, that's a reality.
Risley sees the Co-op as the root of the community, which has spawned other initiatives relating to equality, diversity, bringing awareness to injustices and empathy.
Niskayuna High School Art teacher Jane Romm took that vision and channeled it in the final design, which was brought to life by student artists.
Students of the Niskayuna Art Honor Society who worked on the mural include Ryan LeBrou, Gavin LeBrou, Silvanah Singh, Reed Kochneva, Melina Popp, Nina Knezevic, Titilayo Oshinowo, Lily Graham, Taitum Bonilla, Liam Hazard, Naomi Wolff-Pellingra, Laura Valente, Mairsol Van Slyke.