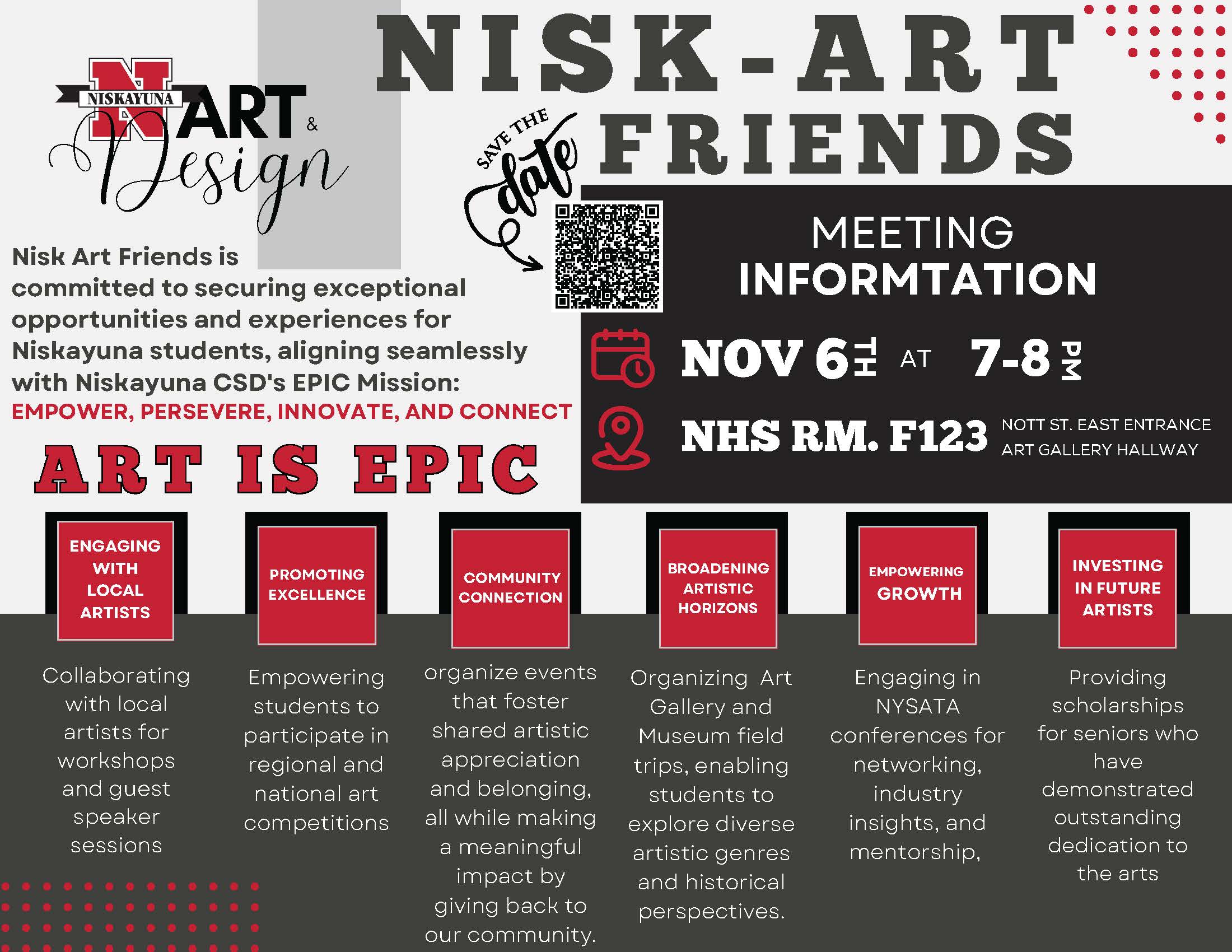 Nisk-Art Friends Meeting
Nov. 6th 7-8pm
NHS Rm. F123 (Nott St. Entrance – Art Gallery Hallway)
Nisk-Art Friends is committed to securing exceptional opportunities and experiences for Niskayuna students, aligning seamlessly with Niskayuna CSD's EPIC mission:

–Engaging with local artists
–Promoting excellence
–Investing in future artists
–Community connection
Nisk-Art Friends broadens artistic horizons through art gallery and museum field trips, enabling students to explore diverse artistic genres and historical perspectives. Participation also empowers growth by encouraging students to engage in NYSATA conferences for networking, industry insights, and mentorship.
If you have any questions, please contact Art & Design Director Sarah Bussert at sbussert@niskyschools.org or (518) 382-2511 ext. 21738.