Dr. Shelley Baldwin-Nye
sbaldwin-nye@niskyschools.org
(518) 399-2323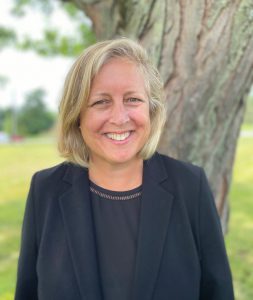 Dear Glencliff Families and Friends,
Welcome to Glencliff! Glencliff is one of five elementary schools in the Niskayuna Central School District and the only one 'across' the Mohawk River in Saratoga County and nestled in the quaint hamlet of Alplaus. The school serves students from kindergarten to fifth grade and is located on beautiful wooded grounds with our very own pond!
Glencliff is unique in its setting, but also unique in its spirit and as a community. We are proud of our commitment to supporting the academic, intellectual and social growth of each of our students, while also fostering a sense of community understanding. Glencliff is a welcoming school that offers many PTO sponsored events to foster a strong family and school connection and we celebrate this partnership that is essential to the success of our students.
Some of the programs that make Glencliff unique include a bimonthly Good Morning Glencliff all school assembly where children sing, learn, and think about important character education themes like giving and sharing, working together, and getting along. We celebrate a fall Get Along Gathering where children play and learn games with an older or younger "buddy" partner and we always look forward to our Winter Carnival that provides opportunity for children to participate in several community service projects in a collaborative and fun environment. Our school also participates in the Peaceful School Bus program where we work together through whole school bus meetings to create a community on the bus and foster respectful and safe interactions on the bus.
Our PTO sponsors several evening and school events like a series of cultural assemblies where all children learn something new about art, music, history or science. Our Glencliff Family Science Night welcomes GE volunteers and other parent and community volunteers to provide hands on learning experiences from the science disciplines of physics, chemistry, biology and earth science. We also could not forget the Ice Cream Social and Fall Social, which is just good old-fashioned family fun!
Glencliff is a special place and I look forward to working together with you to support the growth and success of our Glencliff children!
Sincerely,
Dr. Baldwin-Nye
Principal