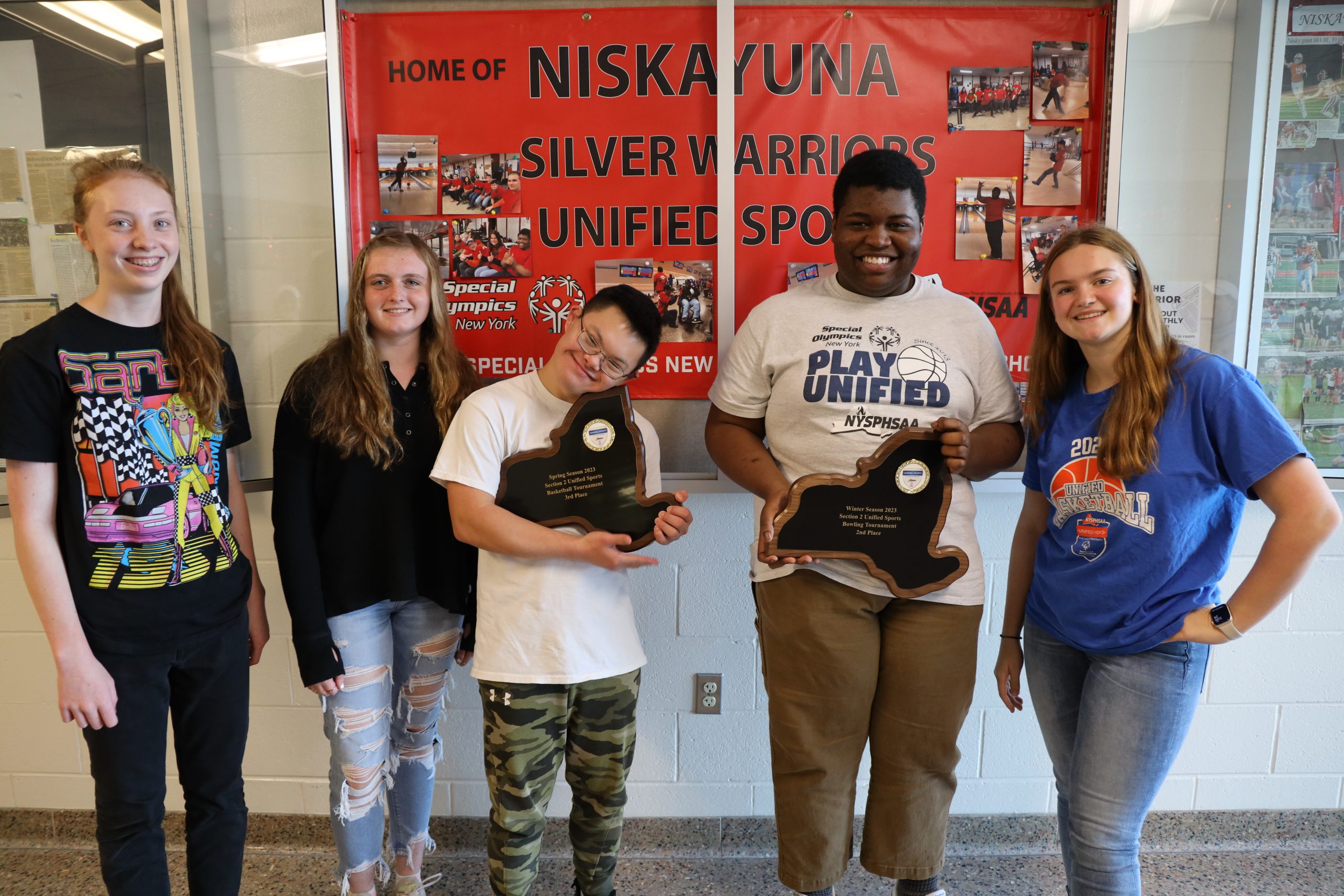 Niskayuna High School's Unified Sports Program has been making headlines this semester.
NHS is the only school from New York state to make ESPN's Northeast Honor Roll this year. That distinction comes on the heels of being named a Special Olympics National Banner Unified Champion School in September.
"We are honored to accept such recognitions on behalf of the work all of our students have done to make our high school a more inclusive place," said Unified Sports Coaches Jessica Stanton and Meghan Farquharson.
The awards recognize the establishment of Niskayuna's unified opportunities including Unified Cheer, Unified Basketball, Unified Bowling, Unified Physical Education and All Star Athletes. There are also non-athletic classes and clubs, like adaptive art, music and Nisky Friends.
"We've collaborated with a lot of different sports and clubs throughout the school so a lot more people are getting exposure to what we do and joining us," Farquharson said.
Unified opportunities were created to help form relationships among students of all abilities. Farquharson said the program at NHS gives some kids their first opportunity to participate on a sports team; a chance she called "invaluable."
"If you haven't been able to compete on a sports team in your community or in your school before, to actually experience what it's like to be a part of the team is pretty remarkable," Farquharson said.
Simon Durham, who is involved in Nisky Friends, All Star Athletes, Unified Bowling and Unified Basketball, agrees with that sentiment.
"My favorite part of the program is just being able to have that feeling of a bond, of being part of the community and having fun," said Durham. "It's about including everybody, it's having people with disabilities and people who don't have [disabilities] just being able to hang out and feel great about themselves."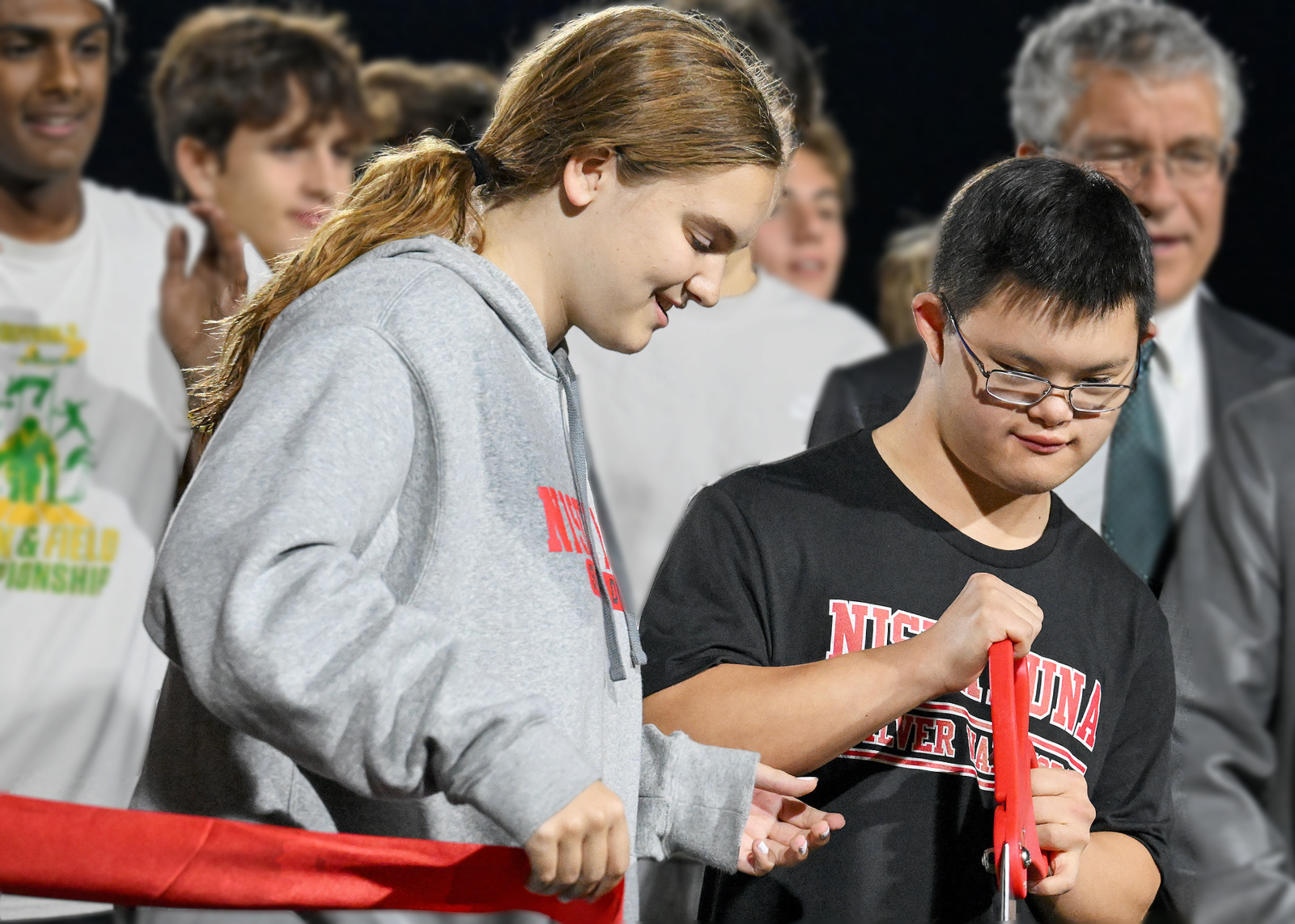 Unified Cheerleading team members Juah Song and Avery Watson agree with Durham.
"Being around them is the only moment that I'm actually not shy," Watson said.
"Unified sports are awesome," Song added. "I can do cheerleading and play basketball with all of my friends."
Song, the only male cheerleader on the unified team, jokingly described himself "spoiled."
All kidding aside, while Song feels like he's receiving special treatment, those at NHS make it a point to ensure unified opportunities are available to everyone.
In fact, the number of students asking to be involved in unified opportunities is growing each year, increasingly on their own volition.
Further proving that point, Stanton said Unified P.E. classes now have a waitlist.
"Kids are showing up, we have 30 to 40 kids at an event," Stanton said. "It's just catching on, our school is a more inclusive place."
As for what the future holds in the way of unified opportunities at NHS, Storm Haas, a member of the Unified Bowling and Unified Basketball teams, has a "field goal" in mind.
"Maybe a Unified Football team," said a smiling Haas.
Read more Special Olympics National Unified Champion schools here.