Niskayuna High School's Class of 2024 is leaving behind a legacy according to leaders at the Schenectady City Mission. They handed off their latest donation of more than 1,300 pairs of socks Tuesday afternoon.
From shoes, to gloves and mittens to socks this year, the Class of '24 has been instrumental in helping with donations for the mission over the last four years. So much so that officials joked about wanting them staying around longer.
"Can you guys do a fifth year of high school?" asked mission CEO Mike Saccocio. "I don't think you could give us a better gift right now than socks."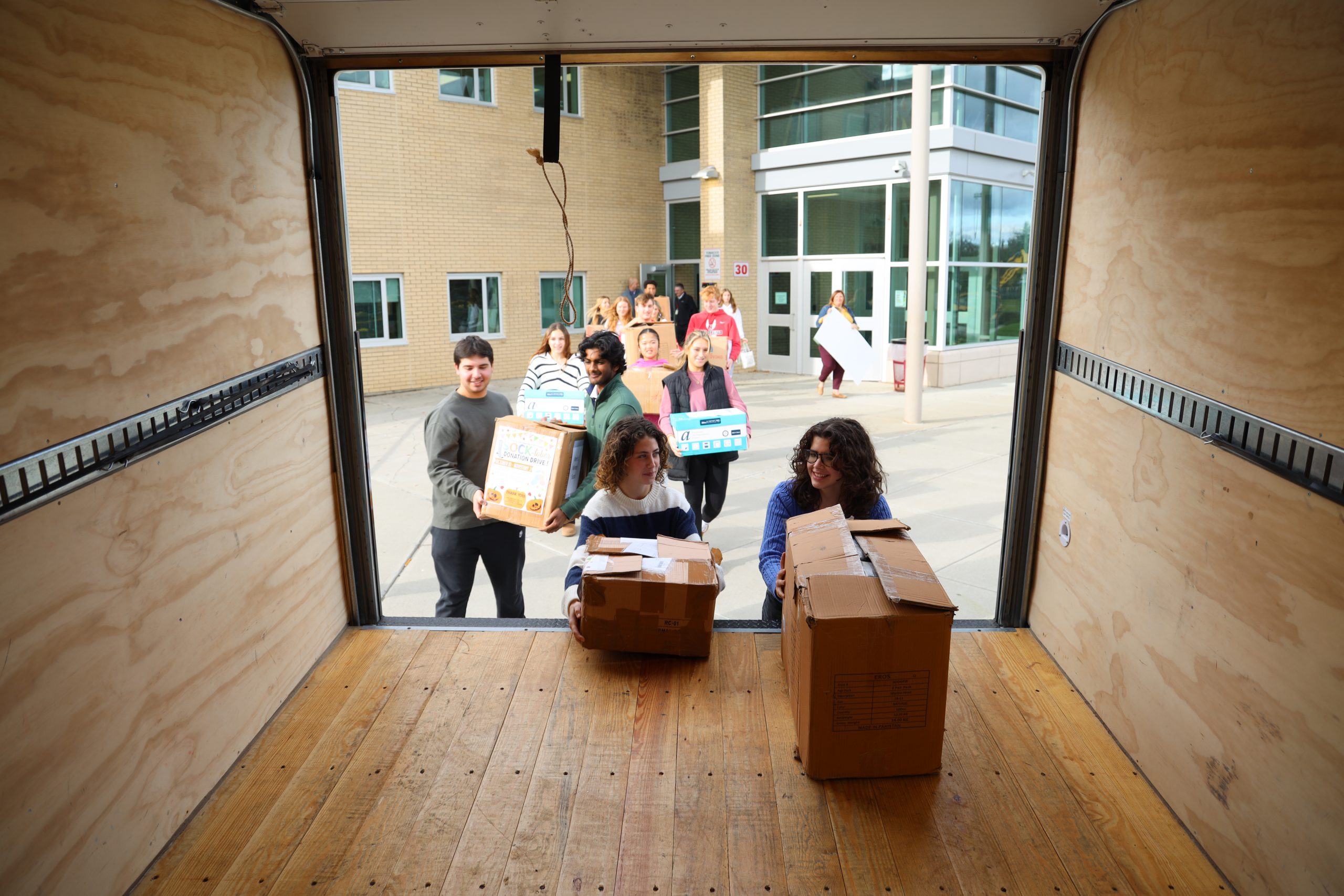 Saccocio told the seniors that their donations make an impact immediately and in the future.
"When someone is cold and their socks are wet or they have no socks and we hand them a brand new pair, you've made a difference in that moment," Saccocio said. "That difference goes on because people never forget that somebody cared. The folks who come to us sometimes, the biggest burden they carry is not homelessness or hunger, it's nobody sees me, nobody cares. People can't say that because of you."
Senior class president Arya Dixit thanked school and community partners for collaborating with them on Socktober.
In all, they gathered a total of $566 in cash donations, which the class then matched. NICS, Pep Club and Key Club donated a collective $400 toward the cause and an additional $400 came from the Niskayuna Co-op round up program.
With that money the seniors went and purchased 744 pairs of high quality wool socks. They also had 616 pairs donated directly, bringing the total number up to 1,360.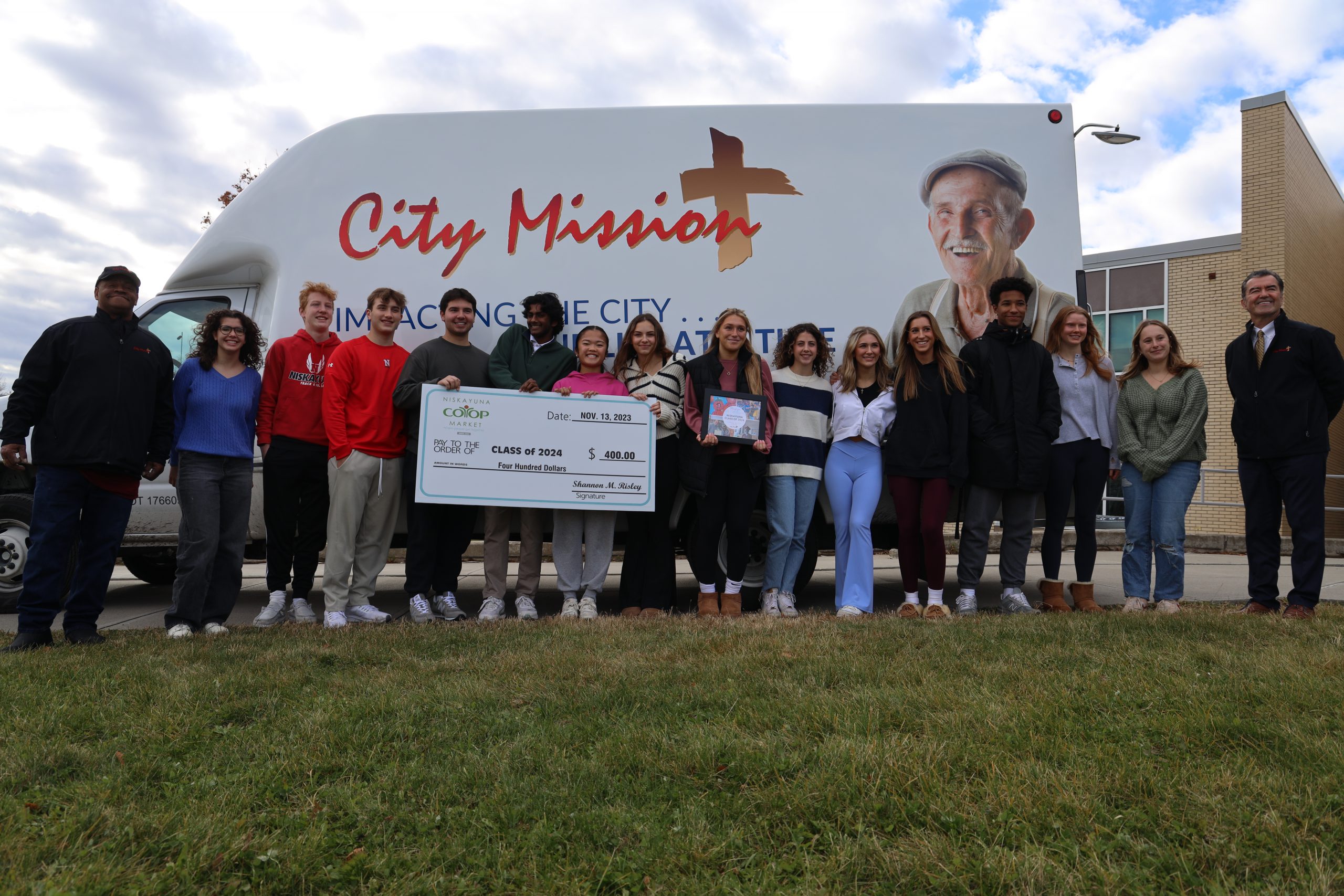 "The impact of the Niskayuna Class of 2024 at City Mission will go on and on and on," Saccocio said. "The people you've helped, the partnership you've given us has given you a legacy at City Mission."
City Mission officials presented the class officers with the 2023 Changemaker Award in recognition of their continued stewardship.