The SeaPerch Underwater Robotics Club from Iroquois Middle School competed at the Naval Nuclear Laboratory's Regional SeaPerch Competition at Union College on Saturday, April 1. All eight Iroquois teams showed off their skills navigating their robots through underwater obstacles and presenting their designs to the judges. Two of our teams, made up of students and a Naval Nuclear Laboratory Mentor, won awards at the event.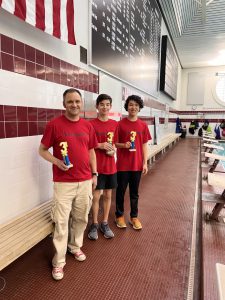 The SeaHawks, made up of Lincoln Rahner, Wesley Iwatake, Simon Harvey and mentor Robert Fountaine, won third in the Overall Triple Event category.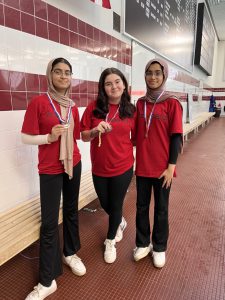 The Sea Scavengers, made up of Simra Hussaini, Shiza Hussaini, and Kayleigh Link, won first place in the Technical Discussion Single Event category.