Birchwood fifth grader MeKenna Connor led a school-wide cereal box domino fundraiser. The school community collected 375 boxes in total. The cereal was donated to Street Soldiers,
a group of volunteers, who provide comfort and basic necessities to people in need.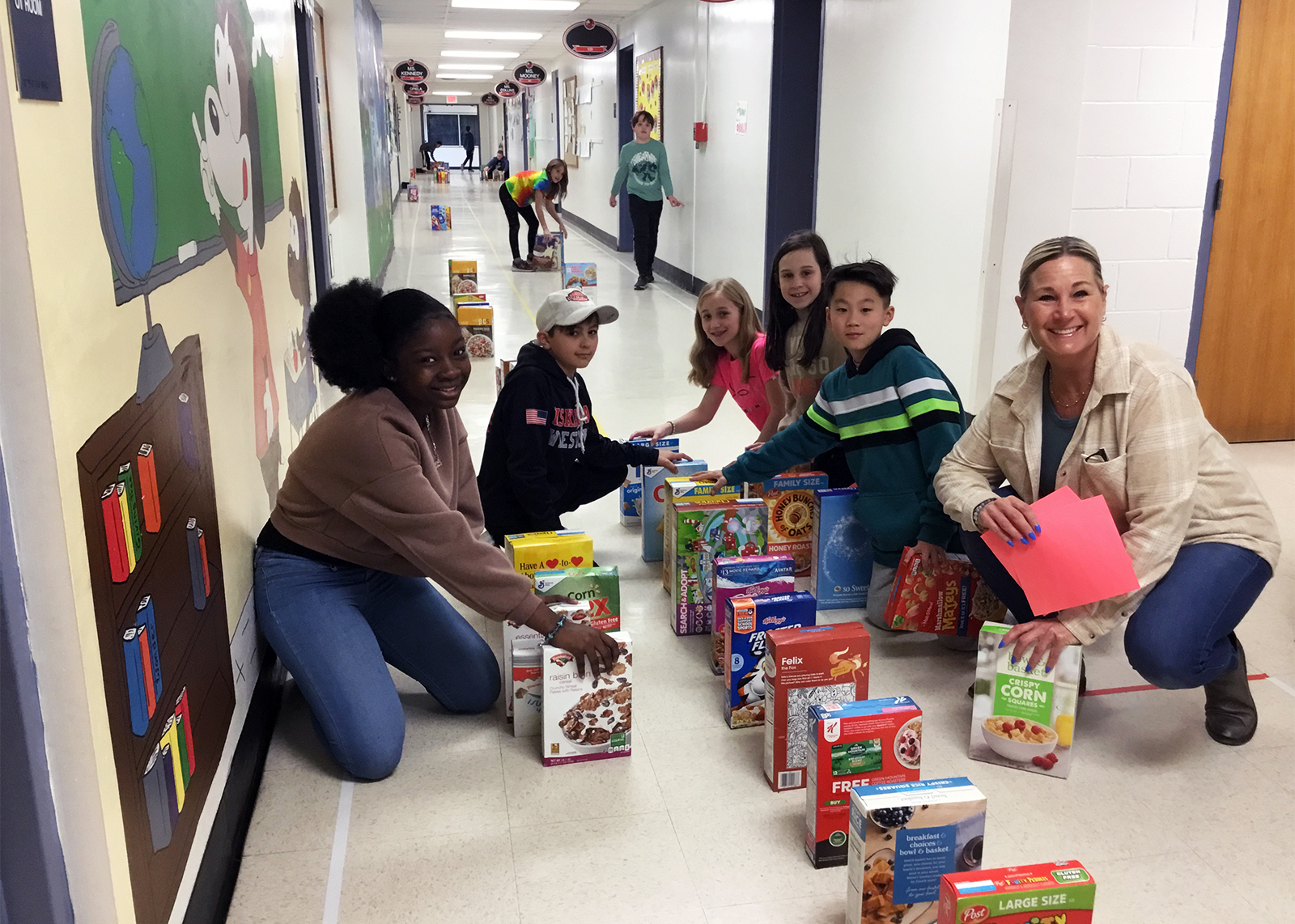 Before donating the cereal, the school lined their main hallway to create a domino celebration.