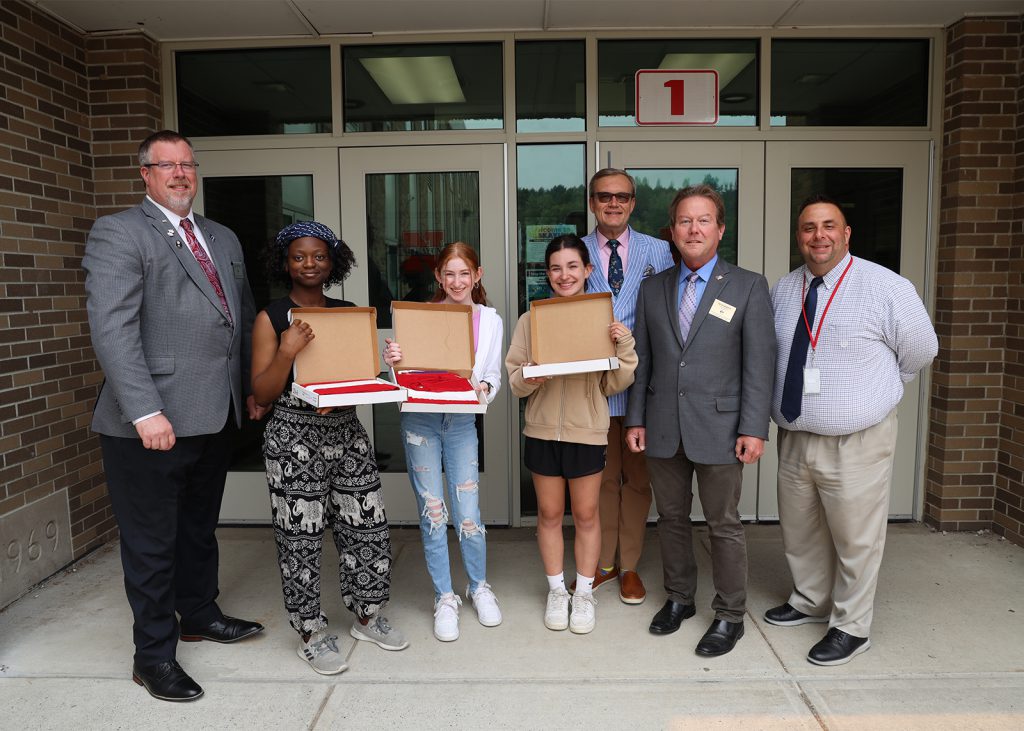 Three eighth grade Iroquois Middle School students won awards in the Americanism Essay Contest sponsored by the Clifton Park Elks Lodge.
The annual contest encourages 10 to 13-year-old students to thoughtfully consider American values and appreciate the blessings and responsibilities of citizenship. The contest asked students to answer the question "What is your American Dream?".
Fifteen students in the eighth grade class participated and the three winners were Anna Ethier, Havilah (Missy) Ogunnusi and Macy Wolfort.
The three students were each presented with an American flag that was previously flown over the New York State Capitol Building.