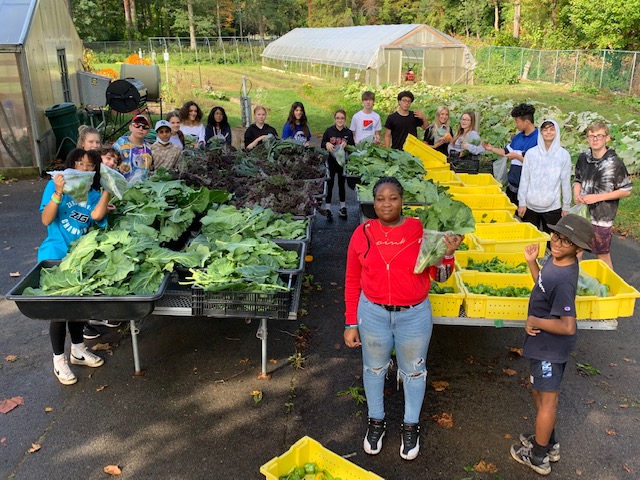 Van Antwerp Middle School's annual Community Day, held on October 7, encouraged students to give back to their community while having fun.
Over two dozen interactive workshops led by Van Antwerp faculty and staff engaged students in activities ranging from mountain biking and yoga to robotics and trivia throughout the day. For the first time this year, eighth-grade students participated in a service learning project. 
"This day is all about building community in and outside of the school," Van Antwerp school counselor Megan McCarthy said. "The hope is to give students an opportunity to try something new. By approaching workshops and service opportunities with an open mind, they may see things in a different light."
Both the Schenectady City Mission and Regional Food Bank hosted student volunteers. At the food bank, they helped sort hundreds of apples donated by local orchards for distribution to area shelters.
"We kind of made a little challenge to see how many apples we could go through," eighth grader Hagan Bach said. "A lot of my friends were there, and it was really fun. I really enjoyed that."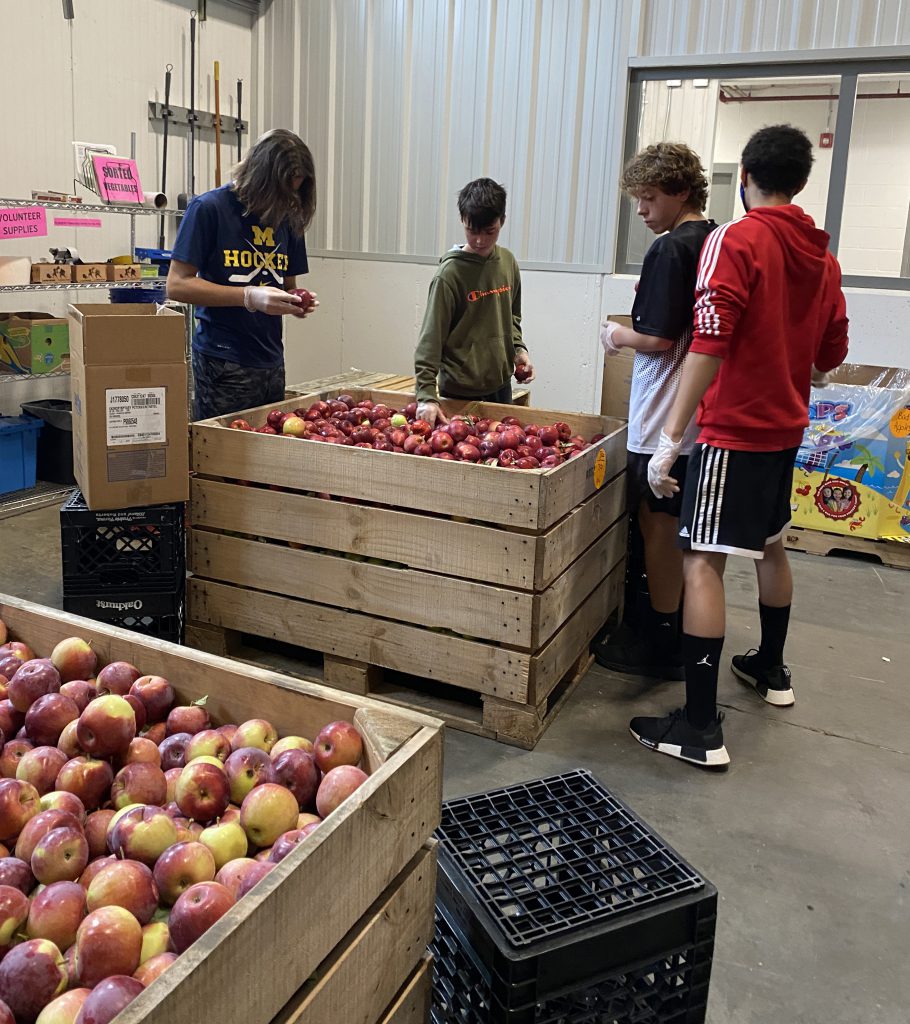 Another group of students assembled care packages and wrote thank-you notes for veterans. Leading up to Community Day, social studies teacher Tracey Newell organized a donation drive in which middle school families contributed snacks, winter clothing and personal care items. Newell delivered over 395 care packages to veterans at Albany Stratton VA Medical Center.
"Students were able to give back to those who have given so much to us," Newell said.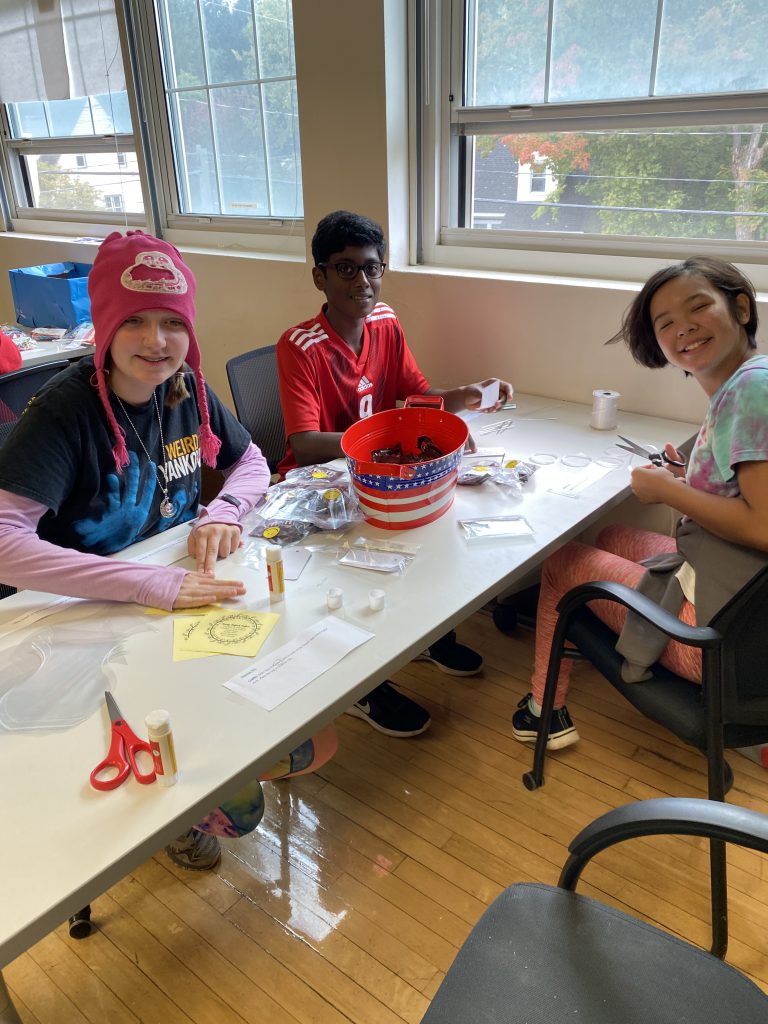 At the Cornell Cooperative Extension's Sustainable Living Center in Schenectady Central Park, students learned about harvesting vegetables, putting gardens to bed for the winter, and dealing with pests.
"Even if we had to do our own work, like picking the vegetables, it was fun because I got to be with my friends and learn new things at the same time," eighth grader Michael Melito said. 
Michael and Hagan also both took part in Waffle Wars. This Community Day session is a fan-favorite that has teams of students prepare fresh waffles using a variety of ingredients and compete for the top waffle. 
"I'm glad we got to have the experience because we haven't been able to since COVID the past two years," Michael said.