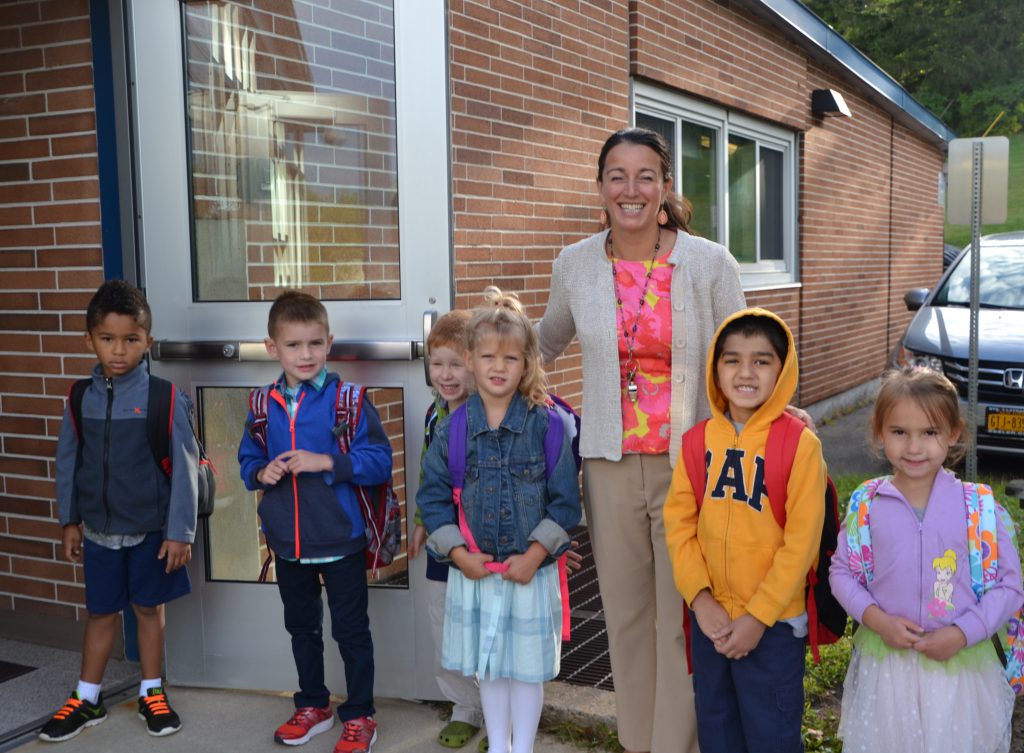 Hillside Elementary School opened its doors to students in 1956. Today, we serve 400 students in grades K-5.
School Hours
7:45 a.m. -2:10 p.m.
Mission Statement
The Hillside School staff and community believe in the uniqueness of each child, that every child can learn, and that all have a right to the best possible education.
We will work together to create a stimulating atmosphere in which children can develop a sense of personal security and belonging and a respect for themselves and others that enables them to become responsible members of society.
We will work together to provide opportunities for children to develop the skills necessary for learning in an ever changing world. We will strive to cultivate an excitement for learning in the intellectual, physical and aesthetic domains which extends throughout their lives.
We fully recognize the power and responsibility we hold as role models. We are committed to our own growth and development and to the continual examination of our beliefs regarding teaching and learning.
Hillside School Pledge
As a member of the Hillside community, I will:
Be honest and treat others with respect;
Keep on trying and always do my best;
Take turns, be kind, and show others I care.
To make Hillside safe, I will do MY SHARE!