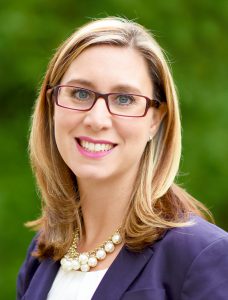 The school district is pleased to announce that Kristen Weber has been appointed as the assistant principal of Van Antwerp Middle School and to officially welcome Laurel Jones as the principal of Rosendale Elementary School and Joe Natale as the interim director of business and finance.
Weber recently served as the assistant principal for special education summer school and completed her administrative internship with the Shenendehowa Central School District. She is a speech and language pathologist and assistive technology specialist for Shenendehowa. Weber will begin at Van Antwerp on Nov. 8. In the meantime, Dr. Russell Moore will serve as the interim assistant principal. Dr. Moore recently served as interim principal of Rosendale.
Weber emerged for the Van Antwerp position following a comprehensive search and selection process that included interviews with representatives from the school community and district Leadership Team. Her experience includes student support, master scheduling and data-driven intervention services and she is passionate about ensuring a positive school culture and student-centered learning environment.
"I am extremely excited to begin my role as assistant principal at Van Antwerp," Weber said. "It is an honor to join this exceptional community and I look forward to working closely with students, staff and families."
Welcome to Laurel Jones and Joe Natale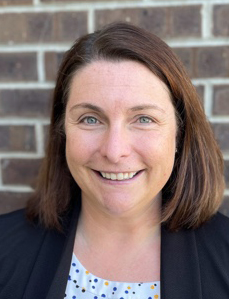 Please join us in welcoming Laurel Jones and Joseph Natale to Niskayuna. Each of them started in their roles in the district in recent days.
Jones came to Rosendale from the Bethlehem Central School District, where she was the elementary administrator. Nearly all of her 17 years in education have been at the elementary level, and she has served as an interim principal, administrator for intervention services, and classroom teacher.
Jones impressed an interview committee made up of Rosendale faculty and staff and Niskayuna elementary principals and directors as an experienced, collaborative and student-centered educator who will help lead Rosendale forward and be an asset to our district. Jones is a graduate of Niskayuna.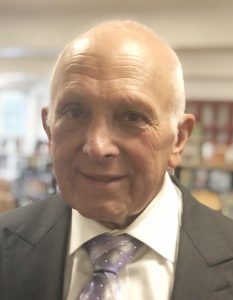 Dr. Natale is a former school superintendent who has also served as an interim superintendent and interim school business leader in several area districts including Voorheesville, Berne-Knox-Westerlo, Ravena-Coeymans-Selkirk, and Oppenheim-Ephratah-St. Johnsville over the last decade. He was superintendent of the Warwick Valley Central School District for 18 years until 2006.
Dr. Natale brings extensive experience with school budgets, capital projects and supporting central service areas such as transportation, facilities, and food services to Niskayuna.