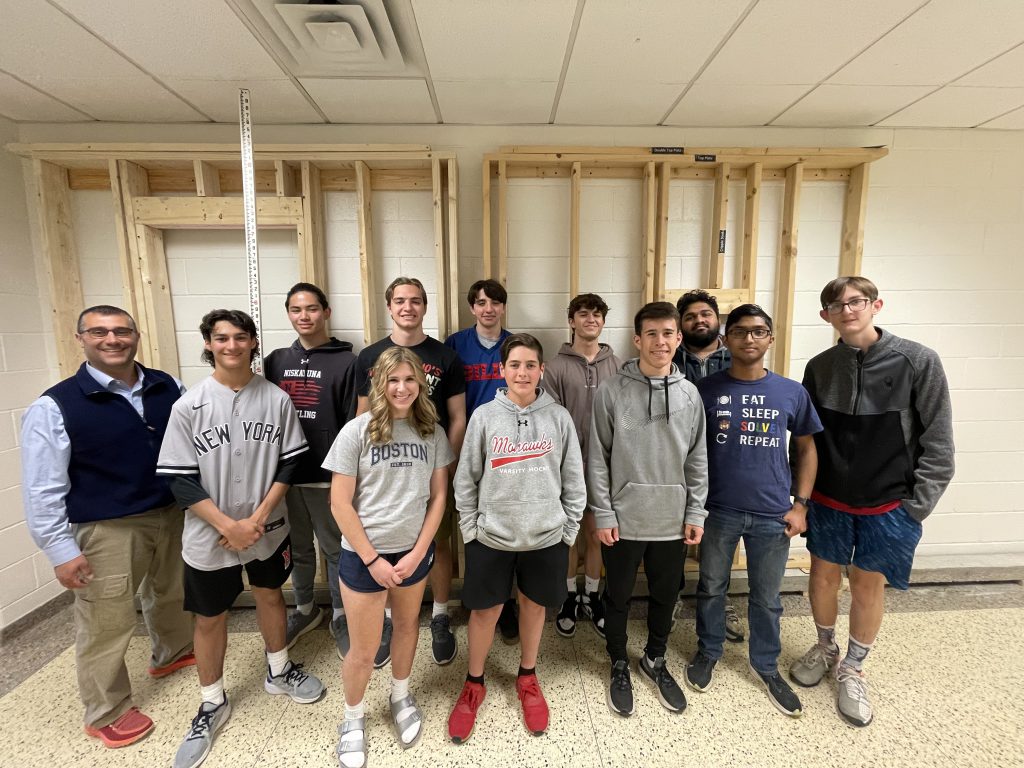 When students began the design charette project in Mr. Sogoian's Civil Engineering and Architecture class, they didn't know their class would help reshape the engineering wing of the high school for future students.

"It was really amazing that our class was able to take this project and make so much out of it," Jane Biaglow, eleventh grade, said. "We were able to expand it and share our ideas with so many people and make it actually go somewhere."
The design charette takes students through the process of solving a design challenge by working together as a team. Three groups of students were asked to identify challenges with the layout of the engineering wing and propose a set of solutions. 
A combination of creative thinking and federal funding will mean the design proposal that the students created will be implemented.
"Back in the fall we submitted an amendment to the State Education Department to allow this to happen and our students, in collaboration with STEM Director Jessica Moore, High School Principal John Rickert and Facilities Director Anthony Lento, are going to make this happen," said Marie Digirolamo, Assistant Superintendent for Instruction. "It's a wonderful accomplishment."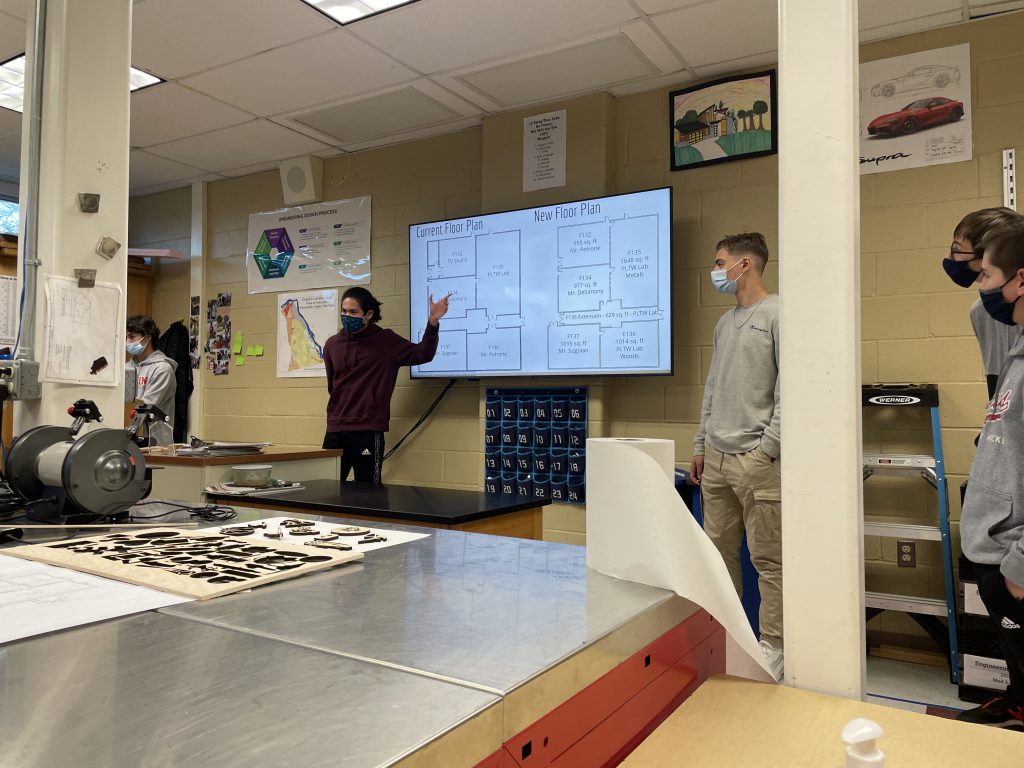 The three teams began with a brainstorming process and each student took on a different role, from construction manager, to cost estimator and civil engineer, modeling the design process used by architects and engineers.
Students proposed practical solutions that will improve how the engineering space, which consists of three classrooms and lab, is used. 
"It was awesome to see three teams come up with three different solutions and then morphing those ideas into a final design," Mr. Sogoian said. "The kids really embraced the whole project and saw the whole value of it."
One change which was already made involved repositioning a Promethean board to improve the line of sight for students. Their plan will also create an additional classroom from a space that is currently underused. New storage areas in the hallway between the classrooms will make the 3D printers more visible and accessible. And a centerpiece of the wing, the Project Lead the Way lab, will have more work space and be more accessible from each of the classrooms adjoining the lab.
"If the people who are experiencing the problem are the ones proposing solutions to it, then people in the future are just going to have a better experience," Smyan Sengupta, eleventh grade, said.