Five candidates are running for three open seats. Board members are volunteers. All candidates run at-large. The individuals elected this year will serve a three-year term beginning July 1, 2019.
There will be a Meet the Candidates Night, hosted by the Niskayuna High School Student Congress, on Thursday, May  16, at 6:30 p.m. in the High School Little Theater. Please note that this is a change from the originally published date of May 8 – there will be no forum that evening.
Candidates in the order they will appear on the ballot:
Patricia Lanotte
Jonathan Vaillancourt
Brian Backus
Greta Jansson
Kimberly Tully
Biographical Profiles (Submitted by the Candidates)
Patricia Lanotte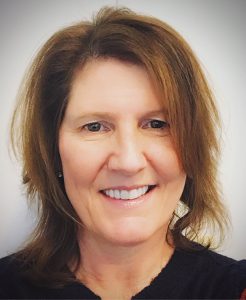 Patricia Lanotte, of 842 Worcester Drive, is seeking a third term on the board. She previously served on the Board of Education from 2013 to 2017.
Lanotte is a senior manager, project control, at GE Global Research. In this role, she provides contractual and financial oversight of government and commercial contracts, working as a liaison between the Global Research Center and external government and commercial customers. Additionally, as the government property administrator for GE Global Research, Lanotte is responsible for employee training, audit and disposition of all government property held by GE Global Research. She has a bachelor's degree in accounting from Siena College and is a graduate of the United States Army Defense Language Institute's Russian Language Program and U.S. Army Military Intelligence Interrogation School.
Lanotte is a past Rosendale PTO treasurer, Shared Decision Making Committee member and Math Club volunteer. She currently volunteers with Friends of Schenectady County Child Advocacy Center and is on U.S. Sen. Kirsten Gillibrand's Service Academy Nomination Panel.
Lanotte has lived in the district for 23 years. She and her husband, Mike, have two children: Anthony, a Niskayuna High School graduate and senior at Clemson University; and Lauren, a 10th grade student at Niskayuna High School.
Jonathan Vaillancourt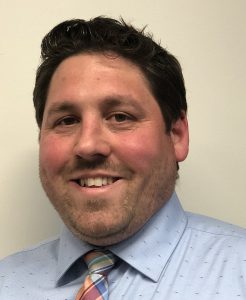 Jonathan Vaillancourt, of Ruffner Road, is seeking a first term on the board.
Vaillancourt is a mechanical engineer in the Future Development Programs Department at Knolls Atomic Power Lab. His work involves technical evaluations, working with contract professions, project planning, reviewing policies and budgeting. He has a bachelor's and a master's degree in mechanical engineering from Stony Brook University.
Vaillancourt has been a mentor to Niskayuna students involved in the SeaPerch program with KAPL for the past three years.
He has lived in Niskayuna for nearly five years. Vaillancourt and his wife, Kira, have a 6-year-old son who attends Rosendale and a 3-year-old son who attends a local daycare.
Brian Backus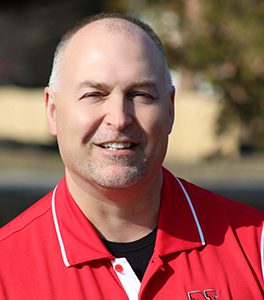 Brian R. Backus, of 2250 Grand Boulevard, is seeking a second term on the board. He was elected in a special election in October 2017 to fill a vacancy on the board.
Colonel Backus recently retired as Commander of the 139th Aeromedical Evacuation Squadron of the New York Air National Guard's 109th Airlift Wing in Scotia after 39 years of service to the state and nation. He holds a bachelor's degree in human resources management from the New School University in New York City and completed Air War College at the U.S. Air Force's Air University.
Backus is a former member of the Town of Niskayuna Planning Board and Zoning Commission and has been active with Niskayuna Youth Football, Niskayuna Boys and Girls Basketball, Niskayuna Girls Lacrosse and the annual St. Baldrick's Day event at Proctors Theatre. He is a member of St. John's Roman Catholic Church.
Backus has lived in Niskayuna for nine years. He and his wife, Lynne Rutnik, have two children who attend Niskayuna Schools: Aiylin and Owen Rutnik, who are in eighth grade at Van Antwerp Middle School.
Greta Jansson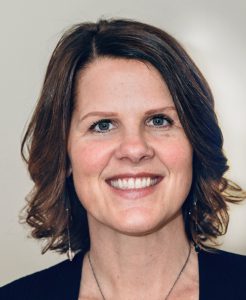 Greta Jansson, of 6 Seneca Road, is seeking a first term on the Board.
Jansson and her husband, Naseer Chowdhrey, own Capital Care Neurology. She is a certified neurodiagnostic technician, and also previously managed the practice. Her professional background includes psychology and business. She has also worked as a resident advisor for Covenant House in New York City and as a sales associate for Salomon Brothers. Jansson is a graduate of the University of Virginia with a bachelor of arts degree in psychology and sociology.
Jansson has served as a Friends of Music liaison, Rosendale homeroom parent, and on school committees including the Beautification Committee. She served as a board member for the Niskayuna Co-Op Nursery for three years (2008-2010) and is active in the interfaith community as a member of ICCD.
Jansson has lived in Niskayuna for 12 years. She and Naseer have three sons: Laith, a 9th grader at Niskayuna High School; Saif, an 8th grader at Iroquois Middle School; and Sami, a 5th grader at Rosendale Elementary School.
Kimberly Tully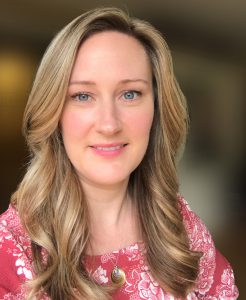 Kimberly Tully, of 1220 Rosehill Boulevard, is seeking a first term on the board.
Tully is the director of educational advisement at Tully Rinckey PLLC. In that role, she acts as a liaison between attorneys and clients on special education matters. She has a bachelor's degree in deviant behavior and social control from John Jay College of Criminal Justice, a master's in education from the University at Albany, and teaching certificates in childhood education, literacy, and students with disabilities.
Tully is a past secretary and co-president of Rosendale PTO and the current secretary of Iroquois PTO and the co-president of PTO Council. She volunteers as a humane law enforcement officer with the Schenectady County Society for the Prevention of Cruelty to Animals (SPCA) and serves as a committeeperson for Boy Scout Troop 3034 in Niskayuna and a religious education teacher at Zion Lutheran Church.
She has lived in Niskayuna for 14 years. She and her husband, Mat, have three children: Kevin, who is in sixth grade at Iroquois Middle School; and Brendan and Annamae, who are in third and first grades, respectively, at Rosendale.