Niskayuna High School's production of "A Chorus Line: Teen Edition" won Best Student Orchestra in the High School Musical Theatre Awards. The awards recognize outstanding musical theatre productions and students and highlight the importance of musical theatre and arts education.
Students were presented with the award at a ceremony held Saturday, May 13, at the MainStage at Proctors. The ceremony was organized by the Collaborative School of the Arts at Proctors in partnership with The Broadway League and presented by the title sponsor Guilderland Music Academy with media sponsor Times Union.
Congratulations to our student orchestra and to the Niskayuna High School Music Department!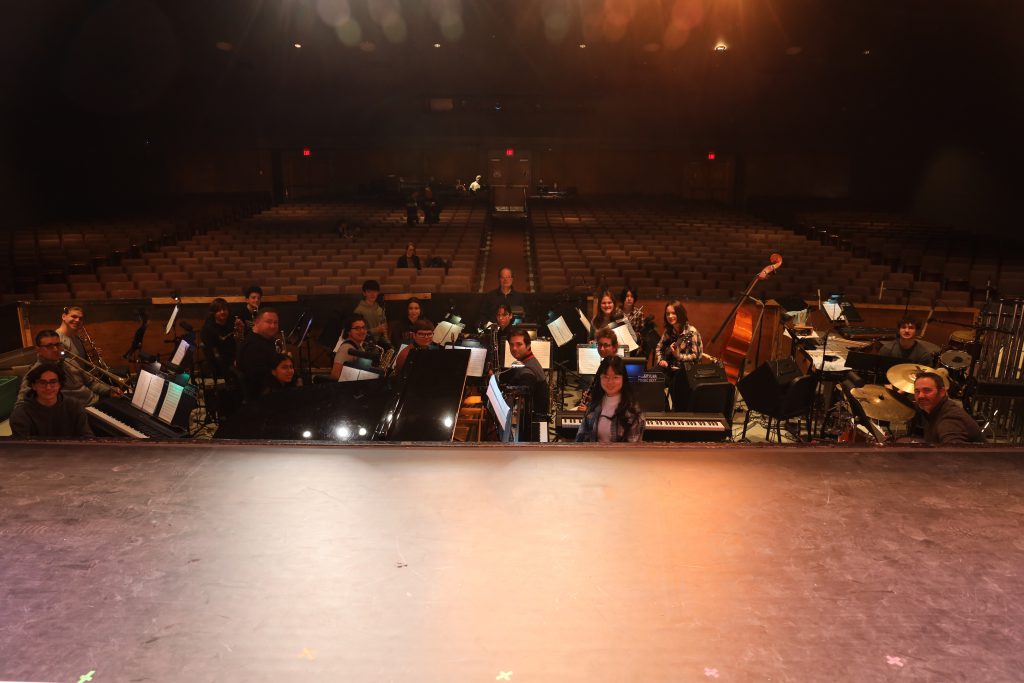 Music Director/Conductor – Christopher Neubert
Rehearsal Accompanist – Joan Suda
Keyboards – Crystal Peng, Pallavi Datta, Aryeh Korevaar
Flute/Pic – Manami Kerins, Greta Merrill
Oboe/English Horn – Andrew Watkins
Clarinet – James Affatigato, Cristina Rojo, Logan Modan
Saxophone – James Affatigato, Grace Roberts, Evan Sanderson, Anna Brown
Trumpet – Mike Dietlein, Peter Bellino, Dante Colose, Nicolas Marin
Trombone – Phil Pandori, Evan Bray, Nico Contreras-Perez 
Bass – Lucia Vysohlid
Percussion – Matthew Esposito, Mike Christy