Board members are volunteers. The terms of the individuals elected this year will begin on July 1, 2021. Biographical information is provided by the candidates.
The candidates are:
Noney Grier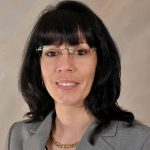 Noney M. Grier is seeking a second term on the Board. She serves on the Board Audit Committee, District Wellness Committee, District Safety Committee, and is the board liaison to the Van Antwerp PTO. Grier is the employee education and training specialist at Albany Stratton VA Medical Center. In this role, she serves as an information resource to Medical Center leadership and identifies problems, develops solutions, and makes recommendations regarding policies, procedures and educational programming for employees. She manages the hospital's technology-based training system and maintains comprehensive information on mandatory employee training. In addition, Grier coordinates employee resource and education fairs and regular in-person and virtual instructor led trainings, and also delivers mental health refresher trainings for the ED Core nursing curriculum.
She has an associate's degree in substance abuse counseling from Schenectady County Community College, is a credentialed alcohol and substance abuse counselor trainee from the New York State Office of Alcohol and Substance Abuses Services, and is pursuing a bachelor's degree in human resources from Empire State College.
Grier is a life member of Phi Theta Kappa, a Marine Corps League member, chair of the Stratton VA Veteran Employee Team, a member and past chapter president of Student Veterans of America, and a volunteer with Girl Scout Troop 2351.
She has lived in Niskayuna for 10 years. She and her husband have two children, a current 10th grader and a graduate of Niskayuna High School.
---
Benjamin O'Shea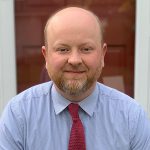 Benjamin O'Shea is seeking his first term on the Board. O'Shea is a veteran teacher of 11 years and is the Director of Bands at Burnt Hills-Ballston Lake High School. In addition to his curricular responsibilities, he is the Tri-M Music Honor Society chapter advisor, directs the Jazz Ensemble, Pit Orchestra and Pep Band, and for the past three years has worked as a BHBL Teachers Association representative and contract negotiator. Before his time at Burnt Hills, Ben was the Elementary Band Director in Ballston Spa and a General and Vocal Music Teacher at Oneida Middle School in Schenectady.
He has earned degrees from the University of Arizona, Central Washington University (CWU) and the College of Saint Rose in music performance and music education, while working as a graduate assistant at CWU and Saint Rose.
O'Shea and his wife, Jennifer, have lived in Niskayuna for 10 years. They have two children, Liam, 7, and Braden, 6, who both attend Hillside Elementary School.
---
Aliya Saeed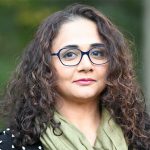 Aliya Saeed is seeking a first term on the Board. A physician and board-certified psychiatrist, Saeed works with the New York State Office of Mental Health. She completed her general psychiatry training at Johns Hopkins Hospital and Public Psychiatry fellowship at the New York State Psychiatric Institute-Columbia University. Saeed has previously been an assistant professor of psychiatry at the University of Massachusetts Medical School, director of the crisis service at Ellis Hospital, and the owner of a clinical practice. She has led workshops on the mental health aspects of topics such as bullying and community resilience at conferences for the American Psychiatric Association, as well as for community groups and professional organizations.
Saeed has served as the president of the Capital District branch of the American Psychiatric Association and is on the board of the Group for Advancement of Psychiatry, a national body of psychiatric experts in its 75th year. She previously coordinated a soup kitchen which was located at the Schenectady City Mission, she served on the Niskayuna Police Reform and Reinvention Collaborative, as board president of a Community Center as it completed its capital project, and as board vice president of the YWCA of Northeastern New York. She was also on the board of APAPA, which promotes Asian American political engagement, where she led a public-service internship program for students. Saeed co-founded a local interfaith group of Jewish and Muslim women.
Saeed and her husband, Dr. Saqib, have lived in Niskayuna since 2004. They have two adult children who attended Niskayuna schools, and their son Yousuf is currently in 9th grade at the high school.
---
Howard Schlossberg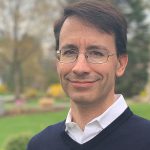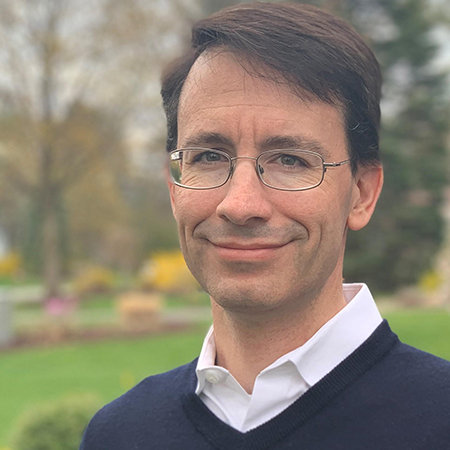 Howard Schlossberg is seeking a third term on the Board. Schlossberg is a physician at New York Oncology Hematology. He has a bachelor's degree in Biology from Cornell and earned a medical degree from Temple University. Schlossberg completed a fellowship at Thomas Jefferson University for hematology and oncology.
He served as the secretary on the executive board of his practice, New York Oncology Hematology, and continues as a director while serving on the Research, Peer Review, and Pharmacy committees. He also served on the Schenectady County Public Health Advisory Committee, as well as Ellis Medicine committees including Transfusion and Institutional Review, and Oncology.
Schlossberg has served on the board of Community Hospice and the Executive Board at Congregation Gates of Heaven. He teaches high school students, medical students and residents.
He has lived in the district since 2005 and is married to Michelle Ostrelich. They have two daughters, Fiona, who is in 11th grade at Niskayuna High School, and Rachel, who is in 8th grade at Iroquois.