Please be advised, Ronald Sandroni withdrew his candidacy prior to the election but after the ballots had been printed and prepared for mailing. Since Ronald Sandroni has withdrawn his candidacy, he should no longer be considered a candidate in the election pursuant to Education Law §2018. As a result, there are three candidates for the two open Board seats as outlined below.
Board election is part of June 9 absentee-ballot only vote
Board members are volunteers. All candidates run at-large. The individuals elected this year will serve a three-year term beginning July 1, 2020. The biographical information below is provided by the candidates. The candidates are:
Timothy Brennan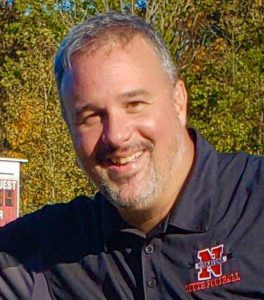 Timothy Brennan, of 1421 Van Antwerp  Road, Niskayuna, is seeking a first term on the Board.
Brennan is a partner in the law firm of Phelan, Phelan & Danek, LLP. He graduated from Western Connecticut State University with a bachelor's degree in Justice & Law Administration and a minor in Political Science, and earned a J.D. from New England School of Law. He is a graduate of Stratford High School (Stratford, CT).
He has been a foster parent for the Schenectady County Department of Social Services and was a founding member of the Niskayuna Flag Football League and Cheer program and the Capital District Youth Football League. Brennan currently serves as vice president and as a coach for Niskayuna Youth Football & Cheer and is a past president. He has also served as a board member, coach and travel coordinator for Niskayuna Girls Softball and as a coach with the Niskayuna Boys Basketball Association. He volunteers with Nisky NOW and previously coordinated youth football fundraisers for the Schenectady Inner City Ministry Food Pantry, Shriners Hospital and the Spina Bifida Association of Northeastern New York.
Brennan has lived in Niskayuna for 17  years. He and his wife, Jessica, have four children: Cadence, who is in 11th grade; Brooks, who is in 9th grade; Lilly Belle, who is in 5th grade; and Alex who is in 3rd grade.
Sarah Rogerson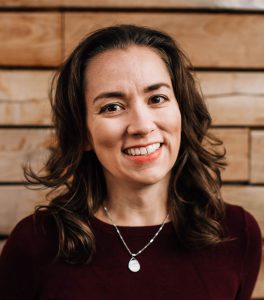 Sarah Rogerson, of 2255 Dean Street, is seeking a first term on the Board.
Rogerson is a Professor of Law and Director of the Immigration Law Clinic at Albany Law School. She is a graduate of Coldwater High School (Coldwater, Michigan), majored in Economics and French at Hillsdale College, graduated from the Seton Hall University School of Law with a law degree and a Master's degree (Diplomacy & International Relations), and earned an LLM (International Law) from Southern Methodist University School of Law.
She is president of the Immigrant Advocates Response Collaborative Board of Directors, serves on the district's Environment and Culture Advisory Committee Diversity Subcommittee and on the Homeless Action Taskforce of the Presbyterian New England Congregational Church. Rogerson is also active with Schenectady Youth Hockey.
Rogerson has lived in the district for nine years. She and her husband, Mark, have two sons who are in first and fourth grade at Craig Elementary School.
Jennifer Zhao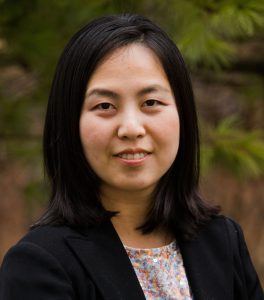 Yu (Jennifer) Zhao, of 2175 Foxhill Drive, is seeking a second term on the Board. She is a small business owner and independent educational consultant at Usborne Books and More. She also teaches at the Sage Colleges of Management as an adjunct professor. Previously, she was employed for 12 years as a lead engineer at GE Global Research.
Zhao has a bachelor's degree in material science engineering from Cornell University, a Master's of Engineering degree in Integrated Microsystems from the University of Michigan at Ann Arbor, and Executive Masters of Business Administration from the Quantic School of Business and Technology. She is a member of the PTO at Craig Elementary School and the Niskayuna Moms' Group. Zhao is also a member of the board of directors at the YWCA of NorthEastern NY.
She is co-founder and past president of "we c…green" of GE, a group focused on sustainability, and a past president of the Young Professional Club of the Chinese Community Center.
Zhao has been a district resident for 15 years. She and her husband, Paul, have three children: Micah and Jonah who attend Craig Elementary School, and Hailey who is two years old.