Iroquois Middle School students from each grade joined Principal Tom Fyvie and district leadership to mark the start of phase 2A of the capital project as excavation began this month for the foundation of a 20-classroom addition at the middle school.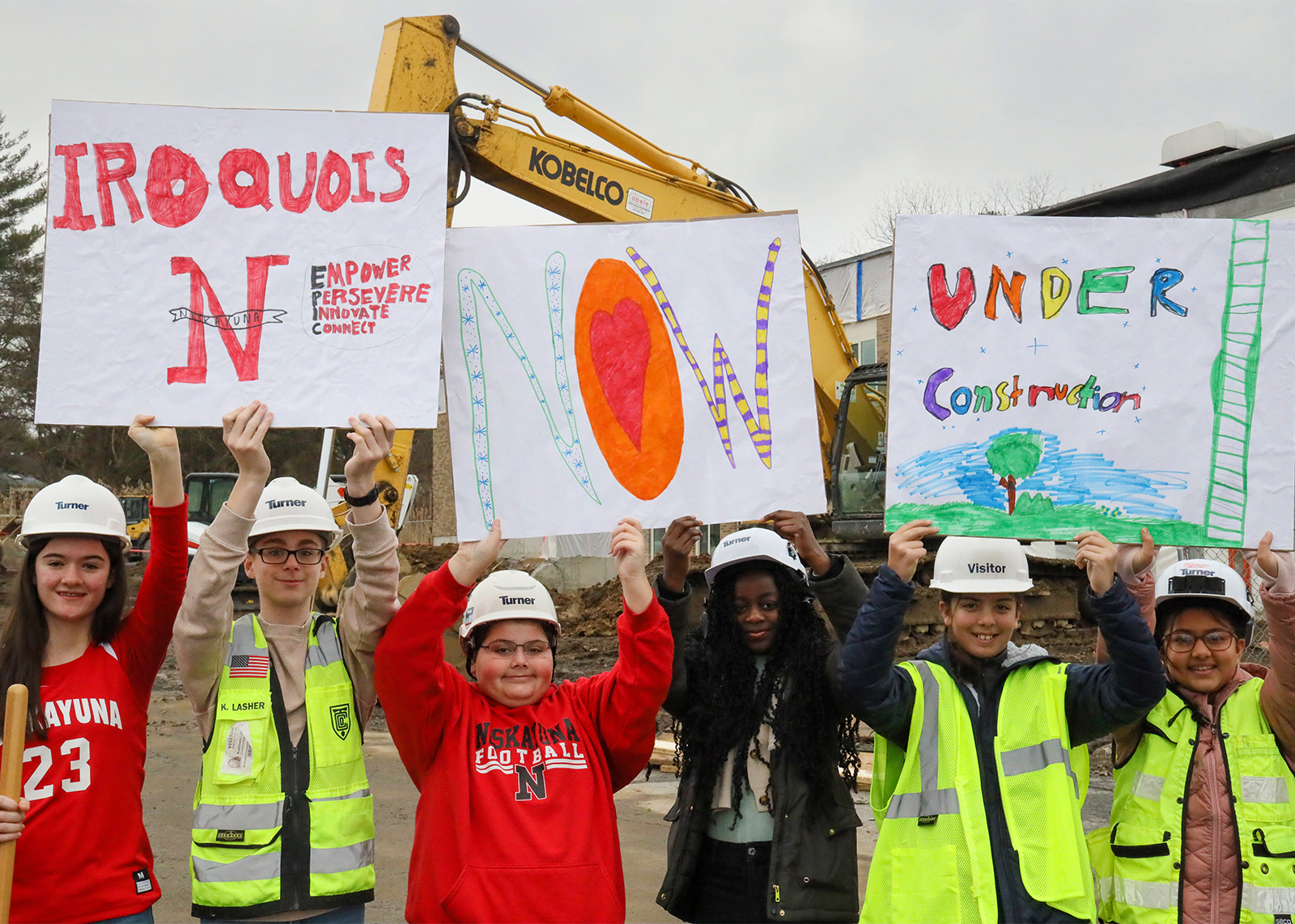 The project at Iroquois includes renovating all existing classroom spaces and will transform the school into a future-ready learning environment for the district's 7th and 8th-grade students. 
Work at Iroquois is expected to be substantially completed by summer 2026.
The project at Iroquois, along with substantial renovations planned at Van Antwerp as part of the current and a future capital project, will enable the district to shift to a 5-8 middle school program, with grades 5-6 at Van Antwerp and grades 7-8 at Iroquois. Our capital project and grade-level reconfiguration are important steps in reimagining middle school education at Niskayuna with an increased focus on team-based, collaborative learning, with flexible classroom spaces.
You can visit the Our Schools, Our Future information page for future updates on the project.