Iroquois Middle School art teacher and longtime girls' varsity soccer coach Bryce Colby was officially elected into the New York State High School Girls' Soccer Hall of Fame. The induction ceremony took place Sept. 10 at Niskayuna High School.
When asked how it felt being inducted Colby said "nerve-wracking."
"It has been so interesting listening to those coaches who came before me talk about the beginnings of girls soccer in New York state," Colby said. "Many of them founded programs and paved the way for what the rest of us assume is normal. I realize now that I inherited a fantastic tradition with my 1995 start in Niskayuna, but that all girls programs were the benefactors of a lot of coaches and players who came before them."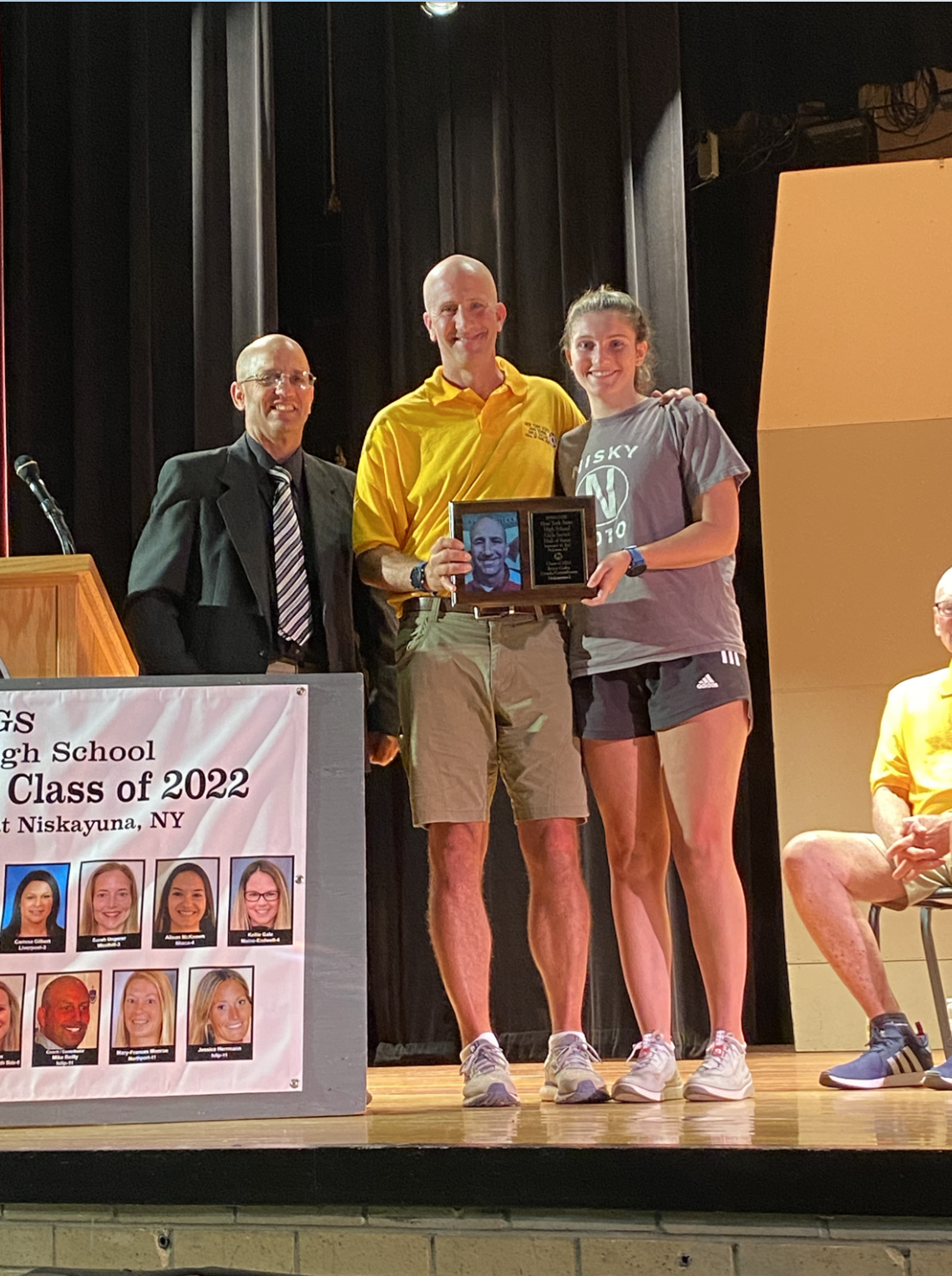 Colby, who also serves as the co-vice president of the NYSSCOGS (New York State Sportswriters and Coaches Organization for Girls Sports) Hall of Fame, is part of the sixth overall induction class.
Bryce Colby By-The-Numbers (at the time of election)
Niskayuna H.S. Girls JV Soccer Coach 1992-94
Niskayuna H.S. Girls Varsity Soccer Coach 1995-Current
Career Varsity Record:    374 wins – 119 losses – 41 ties
Section II Champions (7): 1995, 1998, 1999, 2000, 2006, 2013, 2015, 2016
NYSPHSAA Class A Champions (2): 1995, 1998
NYSSCOGS NY State Class A Coach of the Year (2): 1995, 1998