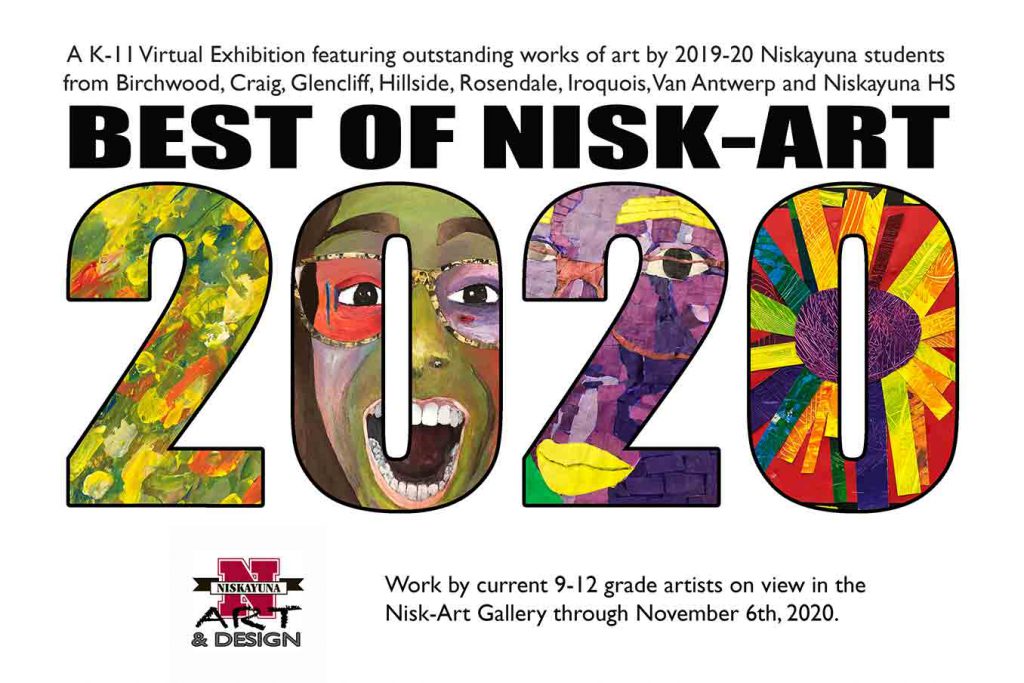 Show features 140 works of art from all Niskayuna Schools
At the start of school each year, the Department of Art & Design exhibits "The Best of Nisk-Art Show," featuring the work of K-11 students from the prior year. Although we are unable to have a physical Best of Nisk-Art Exhibit open to all this year, we invite all members of our school community to check out the virtual Best of Nisk-Art 2020 right here.
The show features 140 works of art from across our schools. Congratulations to all of the students and their teachers.
Enjoy!