Over the past six weeks, the Class of 2024 collected 369 coats for one of their chosen charities, the Schenectady City Mission. This student-led group was able to collect, sort, package, and deliver the coats.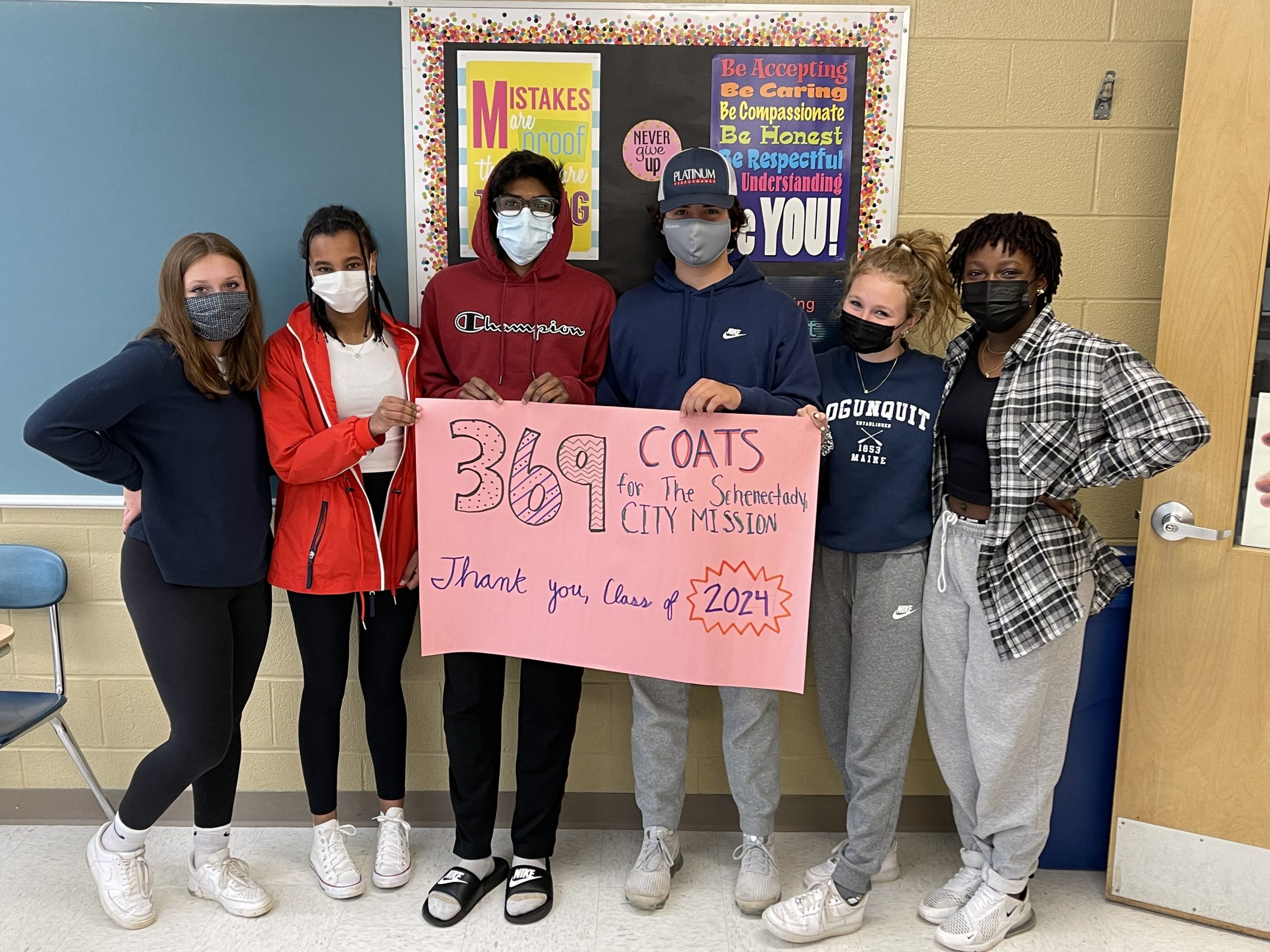 The staff at the City Mission said how helpful it will be to start the next winter season without having to ask for coat donations. In addition to donating coats, the class will make a matching donation of $369 to the Schenectady City Mission.
The Class of 2024 would like to thank the community and the Niskayuna CO-OP Market for their assistance in making this coat drive successful.