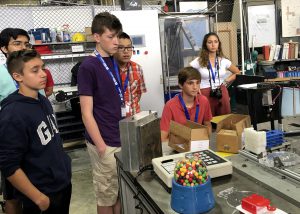 Sixteen Niskayuna students out of thirty-six students across the region attended Semi High Tech U this week. They broadened their knowledge of science, technology, engineering, and math, but they also had fun and learned about college and careers.
During the three-day camp, students were immersed in STEM while learning about the vital role it has in the Capital Region. Hailing from schools as far-flung as Coxsackie, Cohoes, Chatham and Niskayuna, the students in ninth, tenth, and eleventh grades explored topics ranging from solar power to civil engineering. They did so while visiting and interacting with STEM experts from RPI, Tec-Smart and SUNY Poly.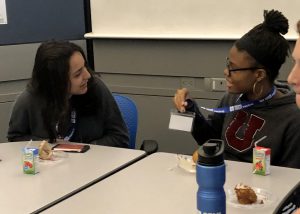 "It's been pretty interesting. I like learning and seeing all of the innovation," said Rahul Sharma, a Niskayuna High School sophomore.
The camp served as a gateway for curious students to careers in the high technology world.
During one activity, students explored how solar power can be used to improve daily life in the developing world. In another activity, students conducted chemistry experiments to learn about conductivity and connectivity.
"I have been able to get ahead and learn about ways to get into computer engineering, which is what I want to do," said Niskayuna freshman Smyan Sengupta.
"I have had fun and learned about engineering," added Jacob Woodward, a junior from Niskayuna.