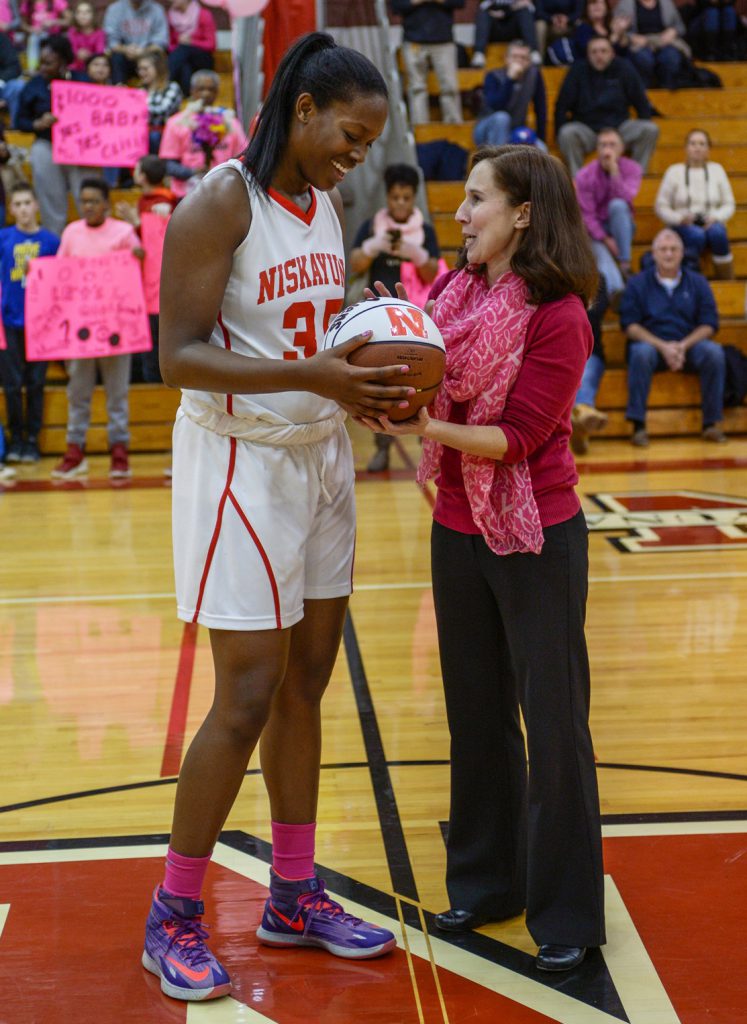 Varsity basketball player Olivia Owens is making a name for herself before she graduates this year.
The senior scored her one thousandth varsity point on Friday, Jan. 26  —  an accomplishment only one other Niskayuna girls' basketball player has done. The first was ESPN sports reporter and commentator Kate Fagan.
"This is an outstanding accomplishment for Olivia," head coach Sarah Neely said. "We can't wait to see what she does next and we wish her all of the best in her collegiate basketball career."
"It was so awesome to share such an exciting moment with my friends, family, and teammates," Olivia said. "It's an honor to play for this team and I'm excited to see what the future holds for me.​"
Olivia is headed to University of Maryland in the fall, where she will play for the Lady Terrapins.