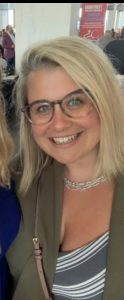 Christina Coons has been coaching volleyball for 18 years with five years at Niskayuna coaching the varsity girls volleyball team.
"I came to Niskayuna intending to build the program so that the players in Niskayuna would have the same positive experience I had playing at Burnt Hills," Coons said.
"What I love about coaching is the growth you see throughout each individual and as a team. Yes, the kids work to build the skills necessary to be successful, but they also learn leadership, discipline, how to be a good teammate, time management, and it gives them the confidence they didn't have before. There is nothing better than watching them have fun and unselfishly celebrating each other's success."
This fall, the Niskayuna Girls Volleyball became Section 2 Class AA Champions, beating Shenendehowa in the finals.