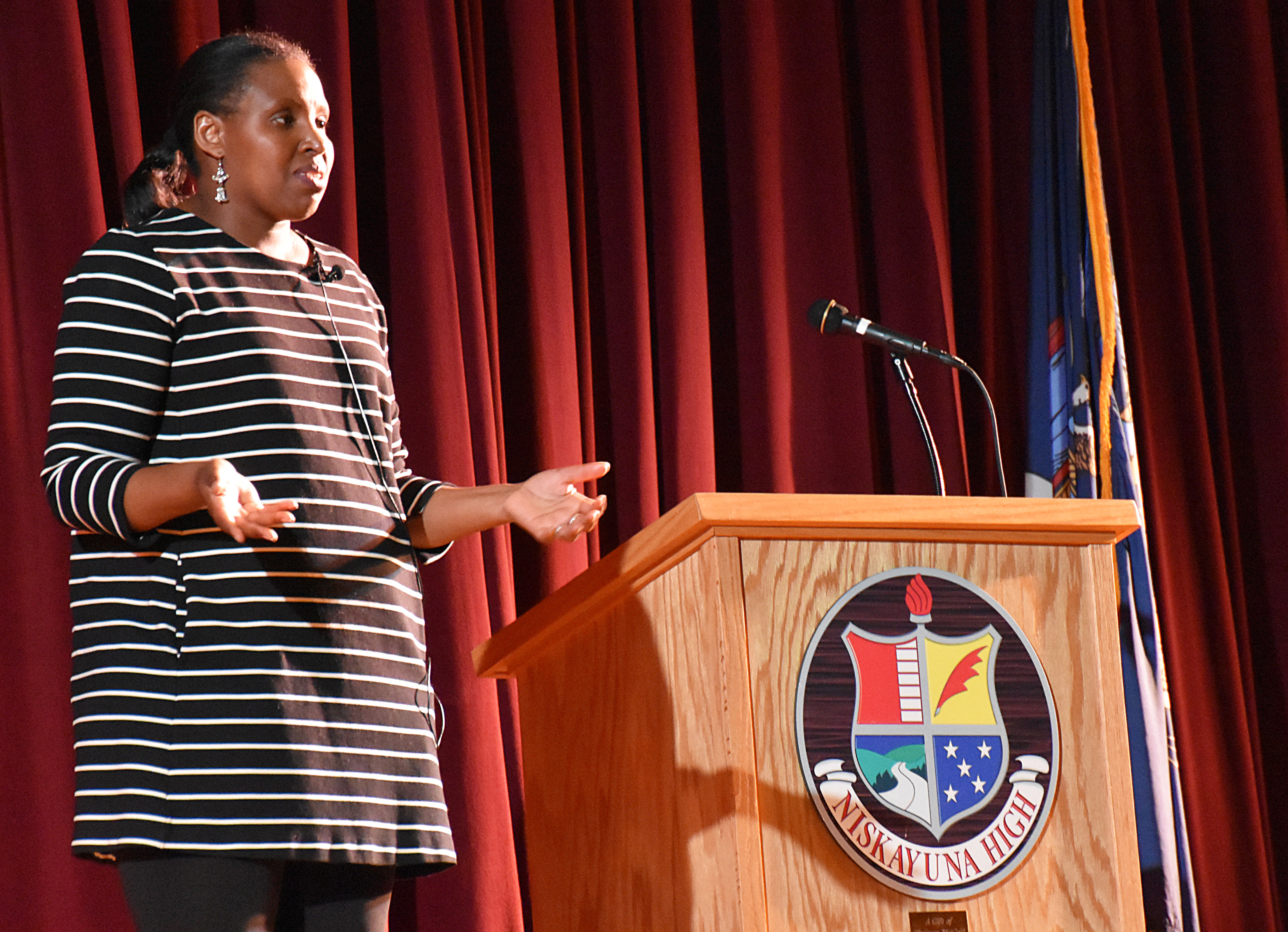 On Monday, February 11, Niskayuna High School students heard the story of Eugenie Mukeshimana, a survivor of the 1994 genocide against Tutsis in Rwanda. After moving to the U.S. in 2001, Eugenie began to publicly share her experiences with students across the country to educate them about the dangers of hatred, inflammatory language, violence, and lack of concern for others.
Eugenie was invited to speak at the high school after a Niskayuna student had heard her at a leadership conference in Washington, D.C. She is frequently sought to speak about genocide crimes, gender-based violence, coping with loss and grief, post-conflict justice, forgiveness and reconciliation, fighting hatred, diversity and cross-cultural education. Eugenie uses her life story to inspire others to rise above personal setbacks and tragedies.
"You're always better off doing the right thing," Mukeshimana said. "It's better to deal with the unpopular reaction. Do the right thing and hope that others beside you will also continue to do the right thing."
As the topics of equity and diversity continue to be a main focus in our district, we encourage students to engage in these conversations and hope they are inspired to do so by Ms. Mukeshimana's visit. We want to celebrate our differences and communicate with our students that each and every one of them matter.
Eugenie is a part of "A Vision in Motion," a unique speakers bureau that has united some of the world's most courageous and energetic presenters who have overcome tremendous personal adversities and now inspire and positively influence the lives of others.