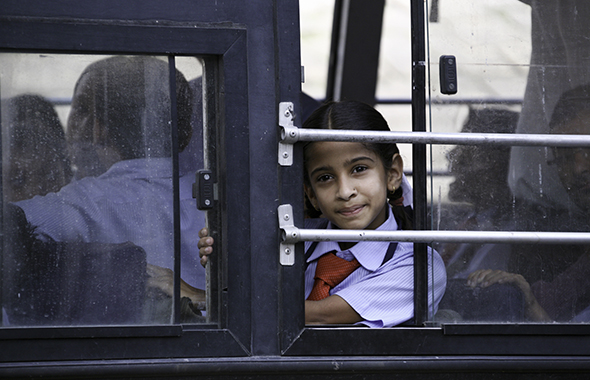 Yushi li tells a story through everyday moments on the street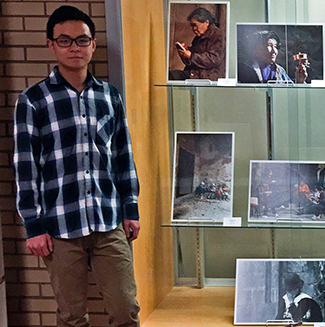 From the streets of Schenectady to life in remote villages in China and Nepal, Yushi Li is using his camera to share the world with his fellow high school students.
A native of China who is studying in Niskayuna through the International Scholars program, Yushi had a photo exhibition on display outside of the school library earlier this year. More recently, his work was part of the Capital Region Media Arts Festival, which brought students from 15 area schools to the high school in April.
Yushi's display near the library was simply titled, "The Village." It was a collection of photographs from time he spent in villages in China and Nepal over the last several years.
He was practicing street photography, which he describes as "photographing people in their natural state."" They depict mothers with children, a young girl looking out of a window and sometimes what at first glance appears to be not much at all.
"On the surface, it's about village life in Asia, which is pretty because it's a whole different culture," Yushi said. "The other layer is trying to communicate the issues facing people in their lives and the changes they are going through. I find that very interesting – moving."
"You see little details in people's lives," he said. "They're beautiful, they're lovely to see. I think that's pretty powerful."
Yushi is a native of the Chengdu area of China, which is in Sichuan Province and has an urban population of 10-million plus. He first came to Niskayuna as a sophomore in 2015 through the International Scholars Program. He plans to stay here through senior year, which is possible through a partnership between the district and Schenectady County Community College.
Yushi's more recent street photography shoots have been in a Schenectady barber shop and in New York City. He has also gained experience with fine art photography through the Advanced Digital through taking Advanced Photography at the high school with Stephen Honicki. Yushi is in the second year of that course, which is part of the University in the High School program through the University at Albany.
Yushi is also a member of the school's Rocketry Club and the award-winning high school Odyssey of the Mind team. As he receives accolades for his photography, his sights are set on a future in molecular biology.
That doesn't mean he"ll ever stop taking photos. His favorite moment is that moment of excitement when gets home from a shoot and sees what's on his camera.
"When you see something fantabulous, you just want to record it," he said.