Please join us for this first-of-its-kind event
Did you know that a Niskayuna education can include courses in welding, video game design and HVAC? Our students can also learn about the medical field while on rounds in local hospitals and train to be a technician in high-tech manufacturing right out of high school.
Niskayuna students have access to these programs and more through Capital Region BOCES Career and Technical Education (CTE) programs.
To learn more about the options available to students, please join us for the first-ever Niskayuna Family Night for Career & Technical Education on Thursday, Feb. 8. This program will be held at the Center for Advanced Technology at Mohonasen from 7 p.m. to 8:30 p.m.
We are asking those who plan to attend by completing a brief RSVP form by Feb. 1 at https://www.surveymonkey.com/r/RSVP-NiskyCTENight.
Who is the Feb. 8 program for?
This program is primarily for Niskayuna students in grades 5-10 and their families. Whether your child is in high school and thinking about entering a CTE program in the next year or two or you have a student in middle school and want to get a glimpse at what their future could look like, we encourage you to come. All members of our school community are welcome!
What is the Center for Advanced Technology at Mohonasen?
The Center for Advanced Technology is a state-of-the-art building on the Mohonasen Central School District's middle/high school campus that opened in the fall of 2016. It features welding and machining labs, a black box theater and a variety of other spaces that are home to high-tech and hands-on learning. Through a unique partnership between Mohonasen and Capital Region BOCES, classes are offered to high school, college and workforce development students in the region.
Programs offered at the Center for Advanced Technology include welding and metal fabrication, manufacturing and machining, multimedia and gaming, and theatre and film production technology.
What will take place at the Niskayuna Family CTE Night on Feb. 8?
Most of the evening will be devoted to touring the facility, learning about CTE programs from students and instructors, viewing demos in the labs and opportunities to ask questions.
Information will be shared about BOCES programs at the Center for Advanced Technology and in other locations, including in career areas such as automotive, health professions, HVAC, criminal justice and building trades. Niskayuna students who currently participate in BOCES courses will be present.
We will open the evening the with a brief overview of career and technical education, how it can fit into a students' academic experience in Niskayuna, and the role it plays in creating the workforce of the future.
Throughout the evening, there will be refreshments and opportunities for conversations with Niskayuna, Mohonasen and BOCES administrators, CTE instructors, students and others.
We hope to see you on Feb. 8 and please remember to RSVP (https://www.surveymonkey.com/r/RSVP-NiskyCTENight) so we can have an idea of how many people to expect!
The snow date for this event is Thursday, March 1.
Directions to the Center for Advanced Technology at Mohonasen
(on the Campus of Mohonasen MS-HS)
400 Warrior Way
Schenectady, NY 12303
Phone: 518.356.8461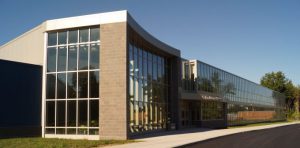 From Route 7: Follow 7 West to I-890 East (Thruway Spur). Exit at 9A Curry Road. When you reach the roundabout, take the second exit (continuing on Curry Road). Continue until you reach the second traffic signal and turn left into turn left into the middle/high school campus driveway. Draper Middle School is the first building on your right. Mohonasen High School is the second building on your right. The Center for Advanced Technology at Mohonasen is located about 1/4 mile down on your left, behind Mohonasen High School.