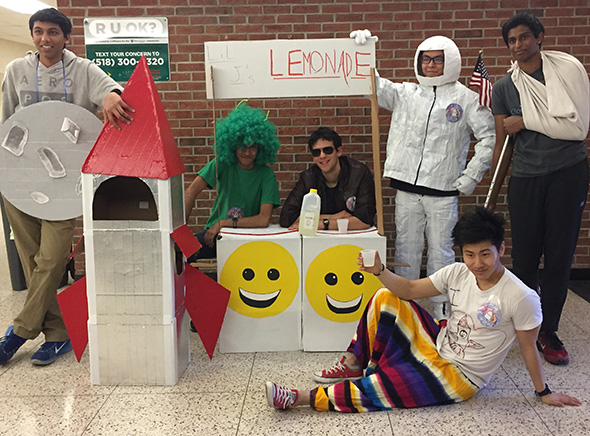 The Niskayuna High School Odyssey of the Mind team won first place in its division at the regional tournament on March 4 at Shenendahowa High School. The team competed in 'Ready, Set, Build' where they were tasked with building a tower out of balsa wood that held as much weight as possible. Part of the competition also involved the students creating a skit about their tower. The team will go on to complete at the state level on April 8 in Binghamton.
Niskayuna High School Physics teacher Kara McLaughlin is the team's coach and NHS Biology teacher Elizabeth Kenny is the assistant coach.
Team members, pictured above from left to right, are: Venkat Kota, Auerman Atif, John Drazba, Yushi Li, Rishi Katragadda, Paul Tan.