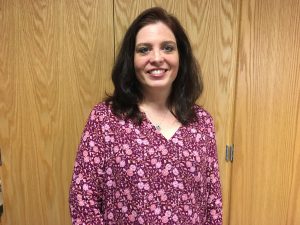 Niskayuna High School counselor Nancy Bushee is was awarded the 2016 Yale Educator Award this month. Educators from across the country and around the world were nominated by matriculating students and a committee of Yale admissions officers reviewed each nomination individually to choose recipients.
"I'm truly honored to be recognized with this award, especially because I was nominated by my former student and recent graduate, Emil Friedman," Bushee said.
The Yale Educator Recognition Program recognizes outstanding educators from around the world who support and inspire their students to perform at high levels and to achieve excellence. Of this year's 326 nominees, who represent 33 states and 24 countries, 55 teachers and 28 counselors were selected to receive the award.
"As educators, we hope that we are able to have a positive influence on our students and their high school experiences," Bushee said. "I'm very appreciative of Emil and the admissions office at Yale University for this recognition."
Yale admissions officers attribute the exceptional quality of the Yale student body to educators like Bushee, who they believe, shape their students long before they attend Yale.