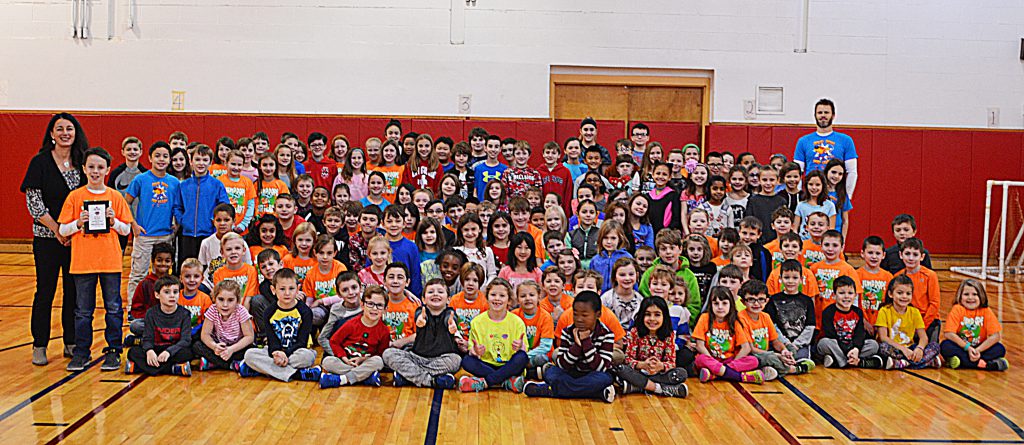 More than 180 Hillside Elementary students literally jumped at the chance to raise money for a good cause each year.
It was recently announced that students raised a total of $19,713.50 for the Jump Rope for Heart event – enough to earn them first place in their New York State division, which is made up of schools with between 250 and 499 students.
Jump Rope for Heart is a fundraising event sponsored by the American Heart Association and the Society of Health and Physical Educators (SHAPE). Students collect donations from family and friends and then jump rope after school throughout the campaign.
Each student attends one day for one hour. On their assigned day, they have a choice of jumping rope, or jumping obstacles in the gym for the younger students. Any kids who want to participate, but can't stay after school, are given a jump rope so that they can participate at home.
The hope is that this event encourages students to be healthy and exercise, while also raising money for a good cause.
"I'm incredibly proud of our Hillside students for the hard work, dedication and enthusiasm that they bring to this cause – and so many others," Hillside Elementary Principal Shireen Fasciglione said.
"This is just one more reminder for students, and all of us, of the power that we have to make a positive difference in the world," Hillside Physical Education Teacher and Jump Rope for Heart Organizer Darryl Bray added.
Congratulations to the whole Hillside community on this achievement!
This year's Jump Rope for Heart campaign is already underway! The goal is to raise $10,000. This year's event will take place over the course of four days, from January 16-19.