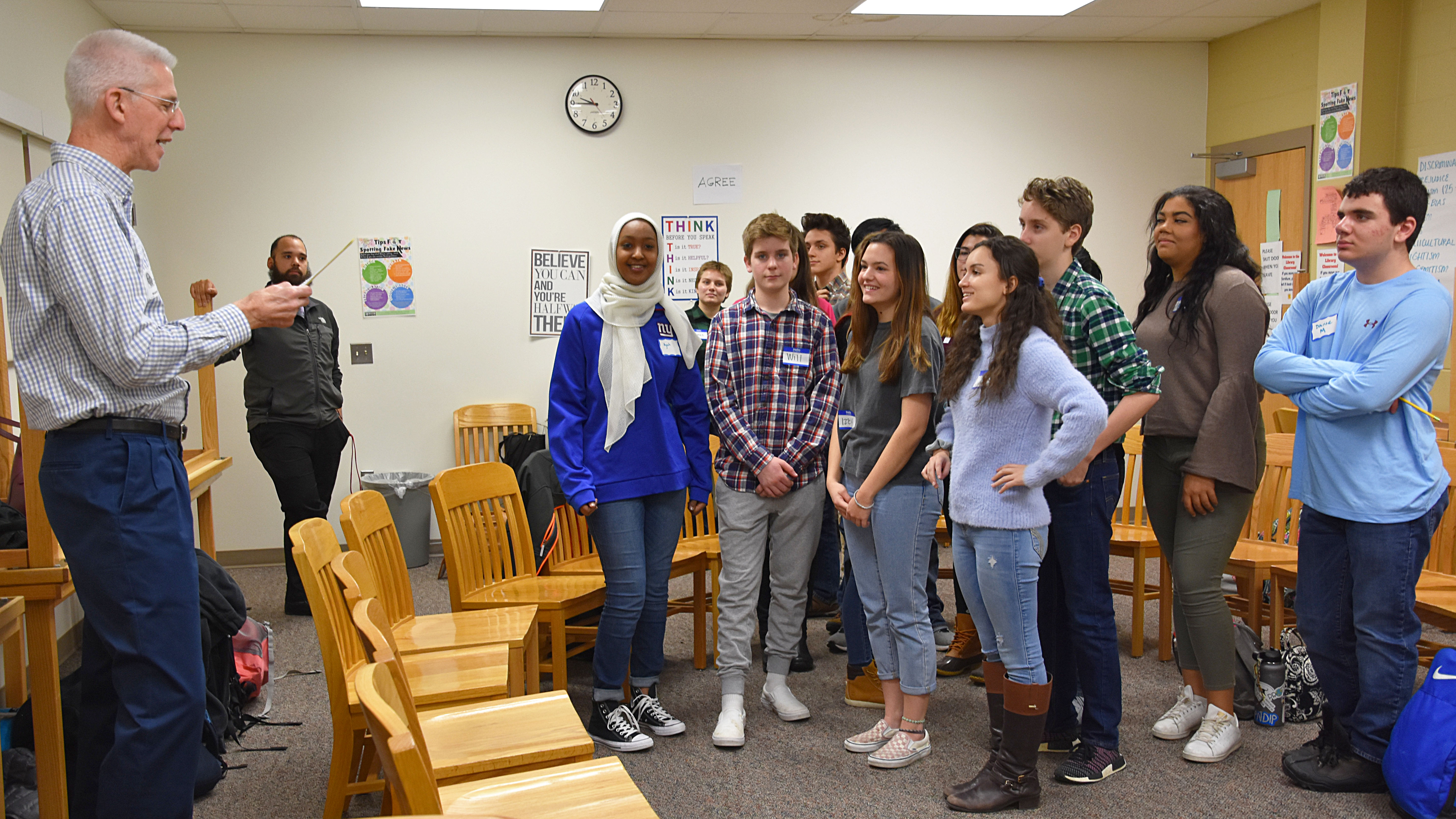 Niskayuna High School students are known for being part of the solution, including the 15 who are participating in peer-to-peer leadership training. The sessions, led by a moderator from the Anti-Defamation League, focus on a variety of topics including bias, race and diversity.
In the past, Niskayuna High School students have participated in this program, which is  part of the No Place for Hate initiative. Schools across the district have received a No Place for Hate designation over the last two years.
"In order to overcome some of the challenges that exist in society and in our school, we need to bring students from different backgrounds together to have honest conversations," Equity Coordinator Matthew Grimes said. "That includes race, bias, discrimination and other aspects of diversity that make people uncomfortable."
In doing so, the hope is that students can help bridge any gaps to help build a more inclusive school environment.
"It's important for us students to go through this training so that we can bring what we learn into our schools and implement different things to teach others," freshman Stella Bleu Casella said.
At the final training in mid-December,  students are presenting action plans for possible initiatives at Niskayuna High School.