Dear Niskayuna School Community,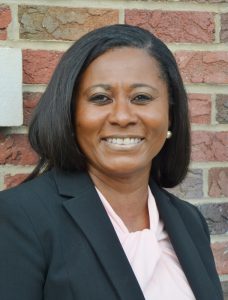 Now that I have officially begun as our district's interim superintendent, I would like to say hello to all of you and introduce myself. I am so excited to be here in Niskayuna, to be back in a public school setting in New York, and to have this opportunity to get to know the community and the Capital Region.
I began my career as a special education teacher in Georgia with Houston County Schools and have served in leadership roles, including assistant principal, principal, chief of schools, chief academic officer and assistant superintendent, in Georgia, Kansas City, Rochester, N.Y., and most recently in Pennsylvania. It is my firm belief that a quality education is the gateway to the best life possible and we have a solemn responsibility to all students to make sure we are providing them with the very best learning experience possible in all regards.
It is for this reason that I am very excited to be in Niskayuna. I believe in the district's new vision, An Equitable Community of Lifelong Learners, and the commitment of all stakeholders to continually strengthening the district is evident. I look forward to providing leadership and support for many initiatives underway in Niskayuna.
In the coming days, I will be out and about at schools and in the community as much as possible and look forward to meeting so many of you in our buildings and at school and community events and getting to know local businesses and organizations.
I also encourage you to reach out to me anytime at jpennyman@niskyschools.org. I believe that open lines of communication, mutual respect, and dialogue are the key to addressing issues and moving forward as a community.
In terms of my education and family, I have two children, Blake, who is a graduate of St. John's University, and Jade, who attends Shippensburg University, and my husband, Michael, is an insurance agent with Liberty Mutual. I have an undergraduate degree from Mercer University in Georgia, a master's in special education from Clark-Atlanta University, and a doctorate in Educational and Organizational Leadership from the University of Pennsylvania. I have such a respect for the role that education plays in a strong future because of what it has meant to me and my family.
In closing, I want to thank the Niskayuna Board of Education for entrusting me with interim leadership for our district and I want you to know how glad I am to be here.
I look forward to seeing you in person soon.
Juliette Pennyman, Ed.D.