When we can't bring STEAM Challenges to the classroom, we bring them to students at home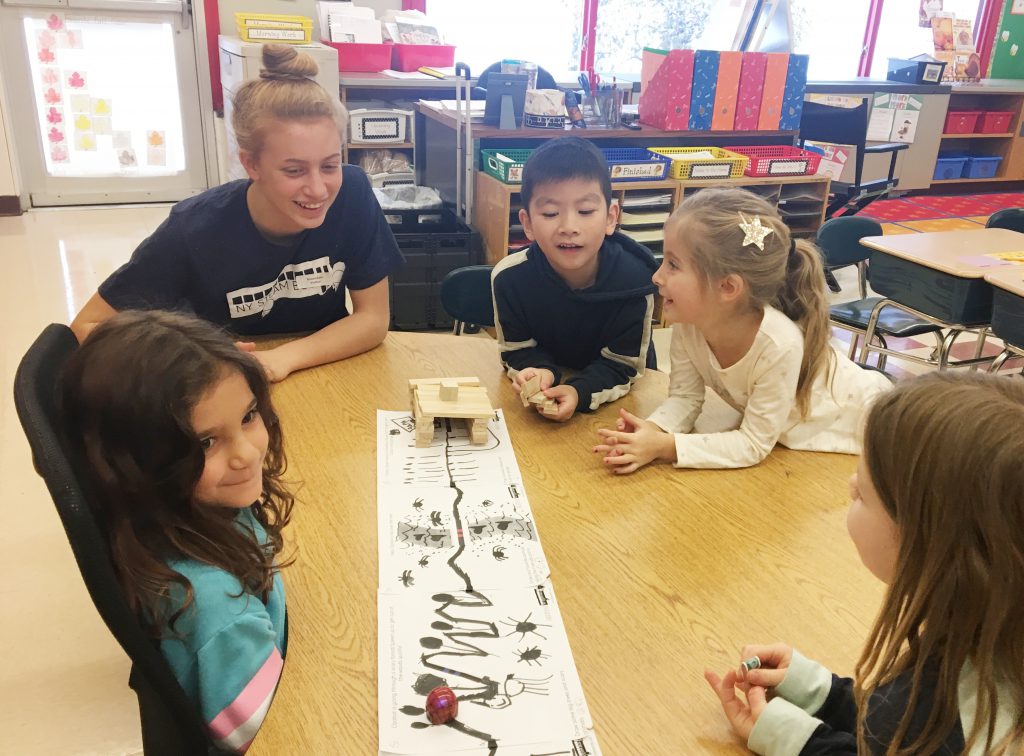 By Emma Anderson, NYSTEAMBus team member and a member of the NHS Class of 2021
With education becoming a virtual experience these last few months, we've been working to develop weekly challenges that enhance students' learning opportunities from home. While we can't bring technologies and activities to students in the classroom, our challenges are designed using only household objects and are accessible to everyone. They include paper plane challenges, basic chemical reactions with food dye, vinegar, etc, making waterwheels, and more! We call it "STEAM From Home", and the challenges are available at www.nysteamb.us. We love seeing what kids are able to do with our challenges, so please share your results with us!
Led by Niskayuna students, the NYSTEAMBus works to create opportunities for elementary age students in Science, Technology, Engineering, Art, and Math. We are high school students with a variety of interests including education, business, and science. In 2018, we finished converting an old school bus into a mobile classroom, and have since worked with over 7,000 students, bringing technologies such as miniature robots, circuits, and virtual reality into the classroom. Personally, my favorite part of this program is seeing it grow beyond Niskayuna and into other districts, both within the capital district and into Syracuse and Rochester. It's been an incredible experience being able to to engage with hundreds of different students from different places over the last two years.
You can find the NYSTEAMBus at the web address above and on Twitter at @nysteambus.