Anthony Albanese will be the Interim Director of Special Education until the position is filled on a permanent basis.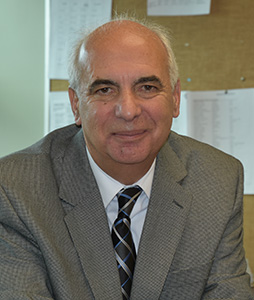 Longtime educational leader and retired school superintendent Anthony Albanese has been named the district's Interim Director of Special Education. He began in the role on Jan. 18.
The director position became vacant in December when Lynne Rutnik became the superintendent of the Lake George Central School District.
Albanese was most recently the Director of Pupil Personnel Services in the City School District of Albany, a position he served in from August 2015 to August 2016. Prior to that, he was the superintendent of the Margaretville Central School District in Delaware County for six years.
Albanese was the director of Pupil Personnel Services in Scotia-Glenville prior to becoming a superintendent. He also served in many capacities over 23 years at the Wildwood School in Latham, including as executive deputy director.
Albanese brings a background in mental health counseling and social work and a knowledge of special education programming and the full-range of student support areas to Niskayuna.
"Anthony has extensive experience in student-focused leadership and expertise in the areas of special education and student services," said Superintendent Cosimo Tangorra, Jr. "We are very much looking forward to working with him."
The district's timeline for hiring a permanent director of Special Education calls for the successful candidate to begin in April of this year. Albanese will be with the district until the position is filled.
In the coming days, he will meet with faculty and staff members in each school building as he learns about the district and provides leadership during an important period of planning for the 2017-18 school year.
"I am honored to be joining the district, and I have great respect for the record of excellence and reputation that it has established," Albanese said. "I have always loved working with students and learning from them. I look forward to continuing that in Niskayuna, and listening to parents and collaborating with staff to support our programs."