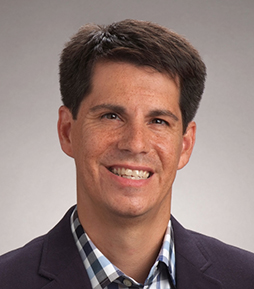 Longtime Niskayuna High School Music teacher Eric Hughes has been named the acting director of the Music Department K-12. The appointment was made at the August meeting of the Board of Education.
Superintendent Cosimo Tangorra, Jr. said that the appointment will provide stability for the department during a period of leadership transitions. Hughes served as the music teacher-leader last year when former Niskayuna Art Director was the interim director of the department.
"Eric stepped up last year and did a great job as the teacher leader," Dr. Tangorra said. "We have a world-class Music Department, and Eric brings a knowledge of our program and community, and strong relationships to the acting director position."
Hughes has been a music teacher in Niskayuna for 16 years. In the new role, he will continue to spend a portion of his time teaching at the high school.