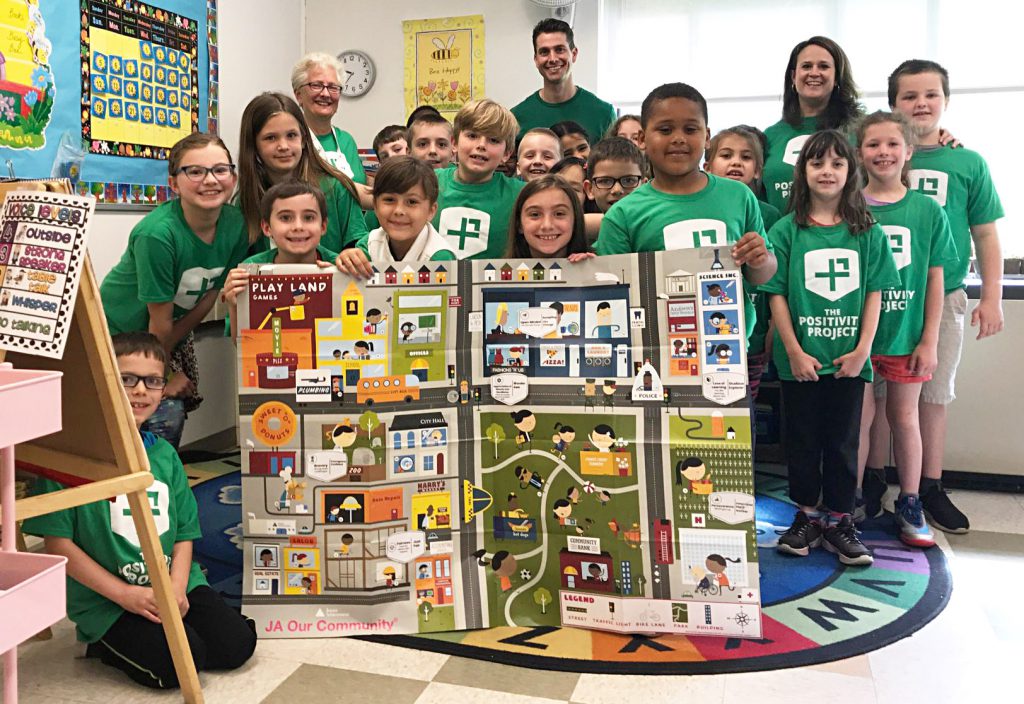 Teachers and students at Hillside Elementary School have worked throughout the year to promote positivity. That's in part thanks to Elementary Counselor Mrs. Anita Anderson, who recently received The Academy for Character Education's 2019 School Counselor Champion of Character Award. This award honors a counselor for their leadership and dedication to the vision and mission of fostering positive character development in our youth and our communities.
Mrs. Anderson has studied and embraced the science of positive psychology, incorporating concepts within the school's curriculum through the Positivity Project co-founded by Jeff Bryan. The Positivity Project equips K-12 schools with the resources, training, and strategy to teach positive psychology's 24 character strengths and empower their students to build positive relationships with their peers and adults.
Congratulations, Anita!
About The Academy for Character Education
The Academy for Character Education was established in 2000 to help foster the character traits of responsibility, civility, respect, honesty, fairness, resilience, a strong work ethic, trustworthiness and citizenship in students throughout the educational spectrum, as well as in families and communities. While its primary goal is to help school districts integrate the concepts of Character Education into their formal and informal curriculum and address major problems ranging from bullying to lack of academic achievement, the Academy pursues a comprehensive approach to character development, reaching out to all sectors of the larger community including the family, civic organizations, businesses, and government.