Joseph Natale Named Interim Director of Business & Finance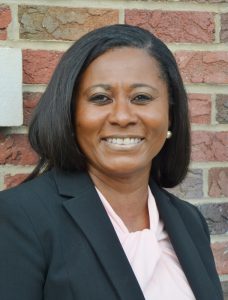 The Niskayuna Central School District Board of Education has named Dr. Juliette Pennyman as interim superintendent of schools while it conducts the search for the district's next superintendent. Dr. Pennyman comes to Niskayuna with extensive district-level leadership experience in both New York and Pennsylvania.
Most recently she was the assistant superintendent of the 4,000-student Woodland Hills School District in western Pennsylvania. Over the last decade she has served as an educational leader in Philadelphia, Reading, Pa., and Rochester, N.Y., where she was the chief of schools from 2012 to 2014. Similar to a superintendent, the chief of schools role involves overseeing all schools and programs PreK-12, including curriculum, instruction, operations and finance.
"We are pleased to have someone of Dr. Pennyman's caliber coming to lead our school district at this time of transition," said Board of Education President Kimberly Tully. "As schools continue to navigate the pandemic and begin another unusual school year, we are focused first and foremost on providing stability and support for students and staff members. We believe that Dr. Pennyman's experience lends itself to this and keeping other critical initiatives moving forward."
Dr. Pennyman will begin with the district on Oct. 6, 2021. Between now and then, she and current Superintendent Cosimo Tangorra, Jr., will work together to ensure a smooth transition.
Dr. Pennyman earned her doctorate in education from the University of Pennsylvania. Her experience in schools has included a focus on equity and diversity, fiscal policy, social-emotional learning and coalition building.
"I am truly excited about this opportunity to be a part of the Niskayuna Central School District," Dr. Pennyman said. "As an educator who has spent time in New York, I am aware of Niskayuna's commitment to excellence and how education is valued here. There are clearly many great things happening in the district, and I look forward to being involved with them and working with teachers and staff members, students, families and the community."
The Board of Education interviewed multiple candidates for the interim position following the announcement early this summer that Dr. Tangorra would be leaving the district. The Board engaged Capital Region BOCES District Superintendent Anita Murphy and BOCES Deputy District Superintendent Lauren Gemmill to lead the superintendent search process, which also included assistance in identifying candidates for the interim position.
The first phase of the search process has included substantial public engagement. A community survey that has been available since mid-August will be open through Wednesday, Sept. 15. The survey can be accessed here: https://www.surveymonkey.com/r/KXXYKHY. A series of 12 stakeholder forums will also conclude on Sept. 15.
Learn more about the superintendent search at https://www.niskayunaschools.org/superintendent-search/.
Interim Director of Business and Finance Joseph Natale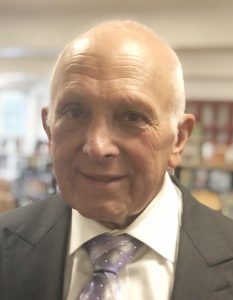 Also at the meeting, the Board has appointed long-time educational leader Dr. Joseph Natale to serve as the district's interim director of business and finance. Dr. Natale's career in education began in the Greater Amsterdam School District in the late 1960s and included serving as a superintendent in Warwick Central Schools (N.Y.) for 18 years until 2006. In the last decade has served as an interim superintendent and interim school business leader in several area districts including Voorheesville, Berne-Knox-Westerlo, Ravena-Coeymans-Selkirk, and, most recently, Oppenheim-Ephratah-St. Johnsville.
Dr. Natale will begin in Niskayuna on Oct. 14, taking over for Carrie Nyc-Chevrier who has accepted a position with another district.
Dr. Natale has extensive experience in school budgets, capital projects and supporting central service areas such as transportation, facilities, and food services.