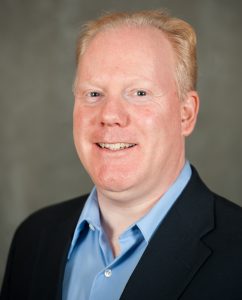 Dr. Christopher Loffredo, a 1979 Niskayuna High School graduate whose work in the fields of cancer epidemiology and birth defects is recognized across the globe, has been inducted into the Niskayuna High School Hall of Fame. Dr. Loffredo is currently a tenured Professor of Oncology at the Lombardi Comprehensive Cancer Center of Georgetown University in Washington, DC.
Dr. Loffredo was officially inducted with premiere screening of the graduation ceremony video at the Malta Drive-In and on the web on Thursday, June 25. It is Niskayuna tradition to hold the Hall of Fame ceremony, including an address from the inductee to the class, as part of graduation each year, and this year was no exception.
In his remarks to graduates, Dr. Loffredo attributed some of his love for science to the enthusiasm for the subject that his Niskayuna High School teachers demonstrated. However, he believes all of the elements of his high school experience – history and languages, music, art and drama club – are what prepared him for life and to be part of global health initiatives in places such as Egypt, Thailand, Russia and Sweden, as well as our nation's capital.
"This theme of relating people from different countries and cultures became a central part of my career," Dr. Loffredo said. "What I'm saying is that a well-rounded education like you and I got at Niskayuna goes a long way in the world that is more complicated and at the same time smaller than ever before."
Over the past 30 years his research has focused on environmental and genetic causes of cancer and birth defects, and especially on the roles that genetics play in mediating the risks from environmental chemical exposures. Dr. Loffredo's federally funded research projects span liver, bladder, and lung cancer in relation to chronic infections such as HCV, and environmental factors such as tobacco smoking. His research record includes more than 150 peer-reviewed research papers and several books and book chapters.
Dr. Loffredo's works work on liver cancer and bladder cancers, infectious diseases, and environmental factors involves collaborations with experts in several countries. Dr. Loffredo is also involved in advocacy for public health. He was a charter member of the Children's Environmental Health and Protection Advisory Committee (CEHPAC) to the legislature of the State of Maryland, under appointment by two successive governors.
Dr. Loffredo is a leader in training new generations of young scientists, through teaching courses and developing curricula for university undergraduate and graduate level programs in epidemiology and public health, both at Georgetown University and internationally.
"I wish you every success," Dr. Loffredo said to graduates. "Stay healthy, stay connected. Try to make a difference in your communities. Be citizens of the world."
He is the 67th Niskayuna High School graduate to enter the Hall of Fame. Past inductees include a Pulitzer Prize-winner, a U.S. attorney, humanitarians, decorated service members and leading doctors, computer scientists, artists, and more.
The High School Hall of Fame was established in 1983 to honor graduates who have distinguished themselves in a specific field of endeavor, in civic affairs, or in humanitarian affairs or other activities that merit special recognition. A committee of citizens, students, faculty and administrators selects the inductee from nominations submitted by the public each year.
"We are thrilled to welcome Dr. Loffredo to our Hall of Fame," said High School Principal John Rickert. "He is an excellent example for our students of where you can go after Niskayuna and how you can contribute to our society. As we heard in his remarks, this takes more than a commitment to one's profession. It involves connecting with others and finding out what it is that you can do to make a difference. I know that the members of the Class of 2020 will find their own way to do just that."