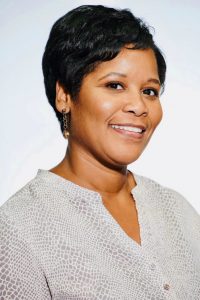 At its meeting last night, Tuesday, May 28, the Board of Education formally appointed Latisha Barnett as the district's Chief Equity Officer.
Barnett is coming to the district from Skidmore College, where she has served as the director of student diversity programs since 2016. She has also worked as the director of student life and the assistant director of multicultural affairs at The College of Saint Rose. She has a master's in education from The College of St. Rose and a bachelor's degree in sociology from SUNY Fredonia.
Barnett emerged from a pool of quality candidates for the position and an interview process that included interviews with three committees representing a cross-section of our school district, including teachers, staff members, students, family members, and administrators.
She will begin in the district in July. This summer, Latisha will meet with members of the District Leadership Team as she begins to develop relationships in our schools and make plans for her work in Niskayuna. She will work collaboratively with stakeholders to implement best practices related to diversity, equity and inclusion, including in the areas of professional development and staff recruitment and retention. Latisha will be a valuable resource for students, families and staff in this area that is an important part of our strategic plan.
"Strengthening our connections with all students and families and becoming a leader in the area of cultural responsiveness remains a top district priority," said Superintendent Cosimo Tangorra, Jr. "We welcome Latisha to Niskayuna, and look forward to working with her as the district looks to advance our plan in the areas of equity and diversity."