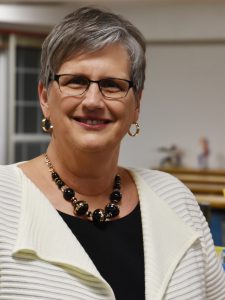 At its meeting on Tuesday, May 10, the Niskayuna Central School District Board of Education appointed Deborah Marriott as the district's director of student and staff support services.
As the current director of human resources with the City School District of Albany and a longtime attorney with the State Education Department, she brings extensive experience in education and human resources to the district.
The opening in the director of student and staff support services position is due to the retirement of Mark Treanor at the end of this school year. Marriott will begin in Niskayuna in July.
The central office administrative position oversees all aspects of human resources in the district.
"Through the selection process, Deborah emphasized her belief that an organization's people are its strongest asset – and that in Niskayuna, supporting and investing in our world-class faculty and staff is the best way to ensure the future success of our students and district," Superintendent Cosimo Tangorra said. "We are pleased to be bringing someone with her skills and expertise to our team."
In addition to her law degree, Deborah holds dual certification as an elementary and special education teacher and is a certified school district administrator. She is a graduate of SUNY Geneseo and Western New England School of Law.
"Niskayuna is well known for academic excellence, the strength of its programs and an outstanding staff," Marriott said. "As we seek to prepare students to succeed in a changing world, staff recruitment, retention and development is as critical as ever. I am thrilled by the opportunity to join the district and be part of the team that helps guide it into the future."
The selection process included a comprehensive search and interviews with a committee that included teachers and staff, administrators and Board representation. A final interview was held with the Superintendent's Core Leadership Team.