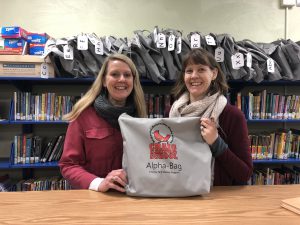 On Thursday, October 10, Craig Elementary School held its very first Alpha-Bag kick-off! Families were invited to learn more about the bags and took one home.
Reading specialist, Kim Prettyman, and librarian, Suzy Sogoian, were awarded a $2,200 grant in the 2017-2018 school year from the Niskayuna Community Foundation to create the Craig School Alpha-Bags in the 2018-2019 school year to support our early literacy needs in kindergarten. ​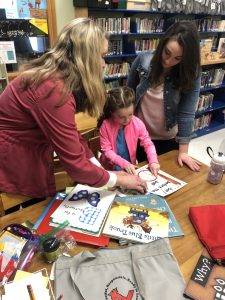 The elementary school has developed a family early literacy resource called Craig School Alpha-Bags. Mastery of early literacy skills is essential for success in reading and at school. Parent-child literacy activities help children create early literacy skills, which support children in becoming fluent readers. Craig Elementary School values family/home partnerships in student learning. This program is essential because it will benefit all students who need extra support in letter and sound awareness.
These "grab and go" bags will help meet the needs of our students that require additional work with vocabulary and language structure through storybook reading, rhyming, and letter/sound knowledge. Parents will have a clear set of directions that will guide them through various activities utilizing different learning modalities. Each bag contains a variety of culturally diverse and language-rich books that have a focus on each letter of the alphabet. Evidence suggests that the number of books in a family home is related to a child's reading ability.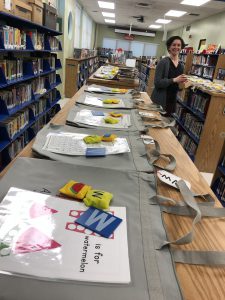 We have designed each bag of literacy resources to be engaging as well as educational, plus included are five Playaway Launchpads, which are digital literacy devices. These devices will help with both visual and auditory modeling of letter sounds and reading fluently. The elementary school was awarded an additional grant through the Craig PTO for these launchpads. Each of these bags and the items within will be barcoded and checked out to the child through the Craig Library System.
This program would not be possible without the generous monetary support of the Niskayuna Community Foundation and the Craig PTO!